About Italicus & Giuseppe Gallo
Veteran bartender Giuseppe Gallo is the creator of Italicus, a citrus-based liqueur. He was inspired by Italy's original aperitivo, Rosolio, a liqueur enjoyed by the Kings of Savoy and commoners alike. It is made with bergamot oranges, citrons, chamomile, lavender, gentian, and yellow roses and the liqueur earned "Best New Spirit" at 2017 Tales of the Cocktail. In 2014, Italian spirits expert Gallo was named Best International Brand Ambassador at Tales of the Cocktail for his work with Martini Global.
Tell us about ITALICUS and the best ways to use it:
The strength of Italicus is its perfect versatility in cocktails -- so this answer could be very wide. However, I find that Italicus works particularly well with white spirits and sparkling liquids, or with mixers such as tonic, in which the bubbles enhance the delicate bergamot essential oils.

We created a drink called SPRITZICUS which is a combination of Italicus and Prosecco. Another favorite drink is the IPAlicus which is a mix of IPA beer with Italicus -- it's a modern and sophisticated take on a classic shandy.
GIUSEPPE GALLO'S LONDON GUIDE
Best Cocktail Cart
The American Bar at Savoy
This classic London hotel bar offers it all, with a selection of unique creations and timeless classics.
The Savoy Hotel, 100 Strand, London WC2R 0EZ, UK
T: +44.(0)20.7836.4343
www.fairmont.com/savoy-london/dining/americanbar
Morning Brunch
The Foyer at Claridges
I enjoy their delicious Lobster Brioche Roll with a Bellini.
Brook Street, Mayfair, London W1K 4HR
T: +44.(0)20.7629.8860
www.claridges.co.uk
Lunch
Chiltern Firehouse
At midday, I love to come here. The menu changes often and I enjoy their seasonal dishes. I recently tried their Sea Trout Ceviche alongside a Torched Kohlrabi, accompanied by a lightly citrusy shandy.
1 Chiltern Street, Marylebone, London W1U 7PA, UK
T: +44.(0)20.7073.7676
www.chilternfirehouse.com
Cocktail Hour
Swift
My favourite evening aperitif drinking spot is definitely this place. I often order a delicious sgroppino (prosecco with bergamot and lemon sorbet floating on it) with oysters.
12 Old Compton Street, Soho, London W1D 4TQ, UK
T: +44.(0)20.7437.7820
www.barswift.com
Coupette and Super Lyan
For an aperitif, I also love the newly opened Coupette by Chris Moore and Super Lyan by Ryan Chetiyawardana. These are two of my favorite mixologists in London and they have created unique drinking experiences with their innovative cocktail menus.
The Connaught Bar
Bar guru Agostino Perrone serves such a unique cocktail menu which is perfect for a classy pre-dinner experience in the heart of London.
The Connaught Hotel, Carlos Place, London W1K 2AL, UK
T: +44(0)20.7314.3419
www.the-connaught.co.uk/restaurants-bars/connaught-bar/
Oriole
For dinner, I enjoy the delicious Sea Bass Ceviche with Avocado Salsa and Amarillo Leche de Tigre alongside a Tuscan Holiday cocktail (Italicus, gin, aged bergamot tea and cedroncello) created by Gabriele Manfredi.
Smithfield Markets, East Poultry Avenue, London EC1A 9LH, UK
T: +44.(0)20.3457.8099
www.oriolebar.com
CUT at 45 Park Lane
I stop into CUT for a mouth watering Wagyu beef mini-burger and a glass of red wine.
45 Park Lane, London W1K 1PN, UK
T: +44.(0)20.7493.4545
www.dorchestercollection.com
After Dinner
Aqua Shard
After dinner, there is nothing better in London than a great cocktail with a view of the city's skyline. I am a regular at Aqua Shard and the Bar Manager treats his guests with a fabulous menu. I often order the Rice Alexander, which is Belvedere Vodka mixed with rice water and caramel syrup. It's simple, very well balanced and a classic.
The Shard, 31 St Thomas Street, London SE1 9RY, UK
T: +44.(0)20.3011.1256
aquashard.co.uk/experience
Late Night
The Gibson
Late at night I often go to The Gibson, the bar opened by Marian Beke. Each time I visit, I love trying different cocktails from the eclectic menu. One of my favorite's is the Pearl, which is a unique combination of Martini Riserva Speciale Ambrato, finger lime pearls, orange bitter, Old Tom Gin, and sea mushrooms cooked in vermouth and pickled onion brine.
44 Old Street, London EC1V 9AQ, UK
T: +44.(0)20.7608.2774
www.thegibsonbar.london
Discover FED 24-Hour Guides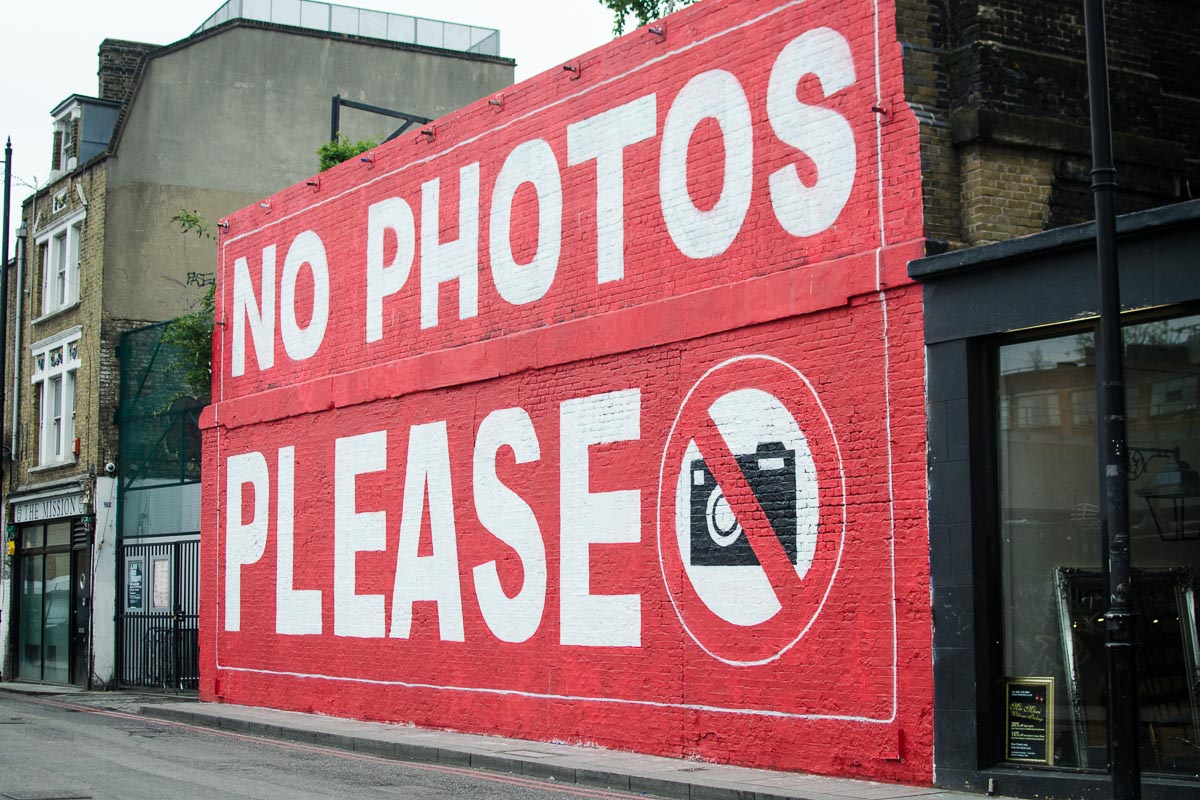 Just north of the City of London, Shoreditch is a trendy East London district. It all started in the 1990s when the art-set (Tracey Emin, Damien Hirst, and gang - aka the YBAs) moved in. Today, it might not be as edgy as it once was, but that doesn't diminish the high quality of eating, drinking, and shopping opportunities in this neighborhood.