Dine in the lap of luxury at these six Michelin-starred London restaurants with specially priced set lunch menus.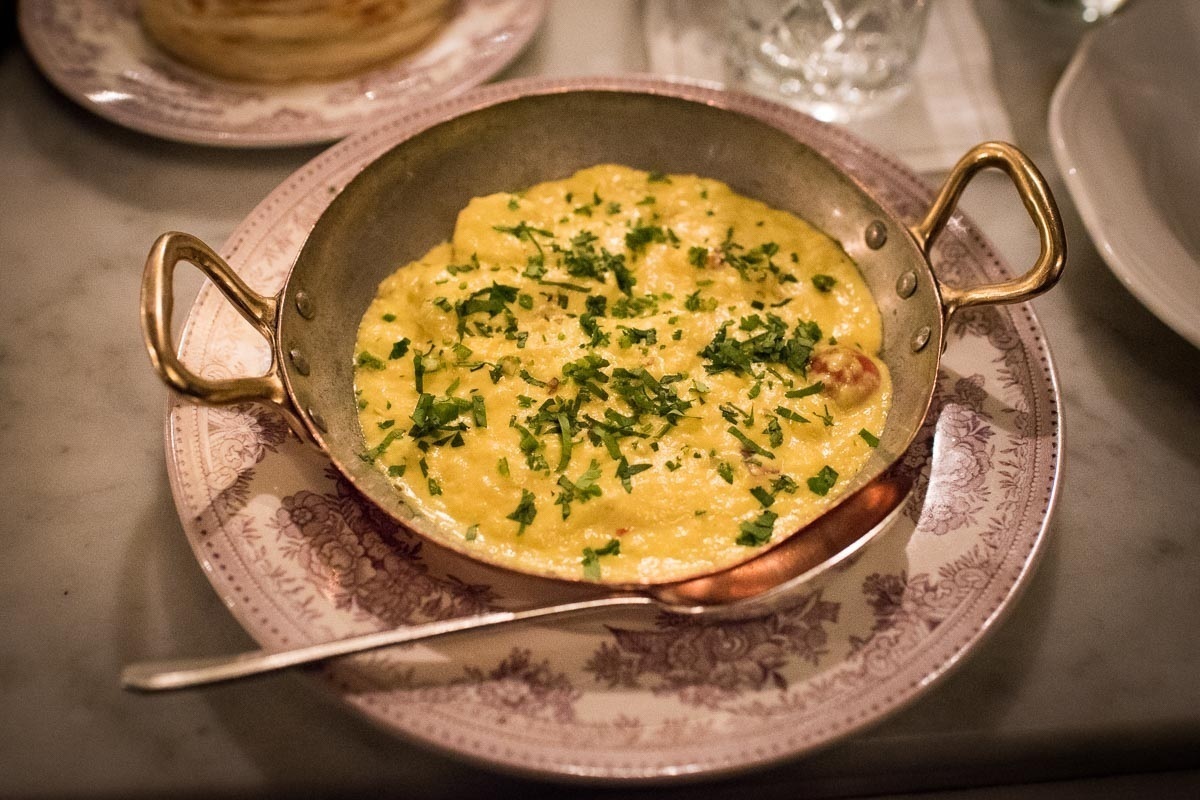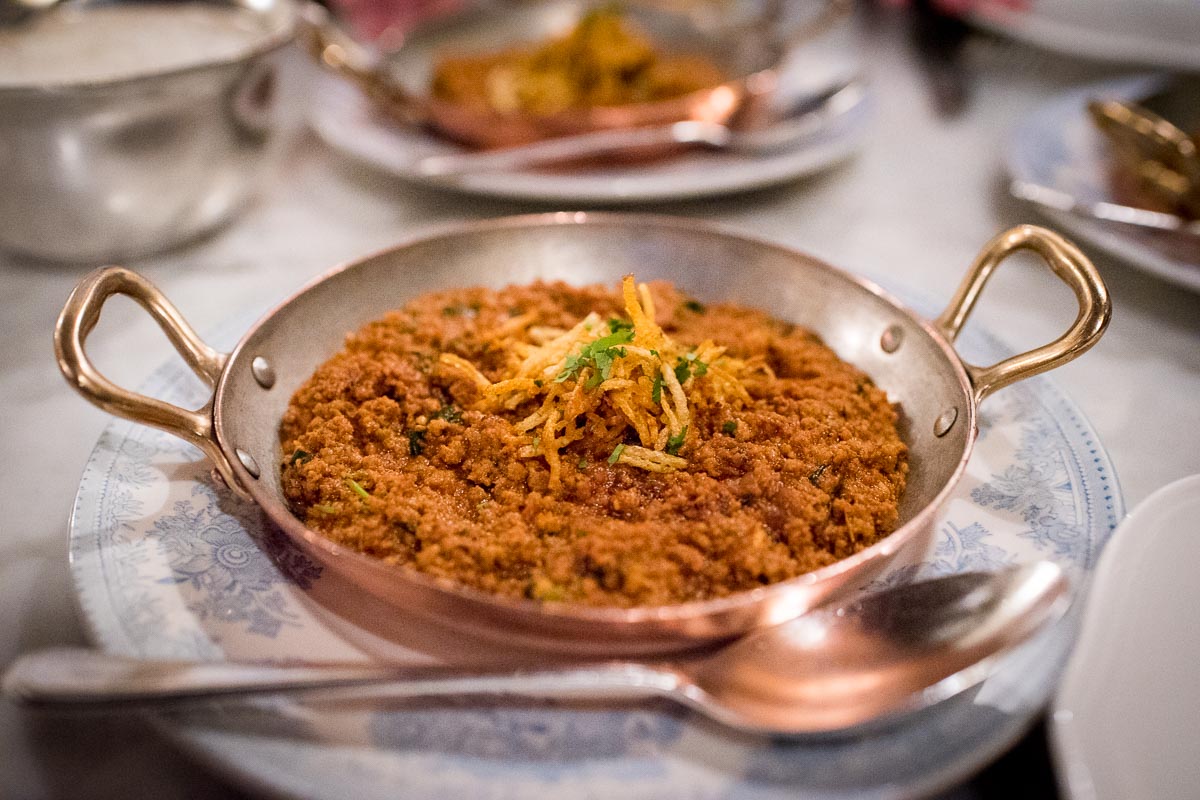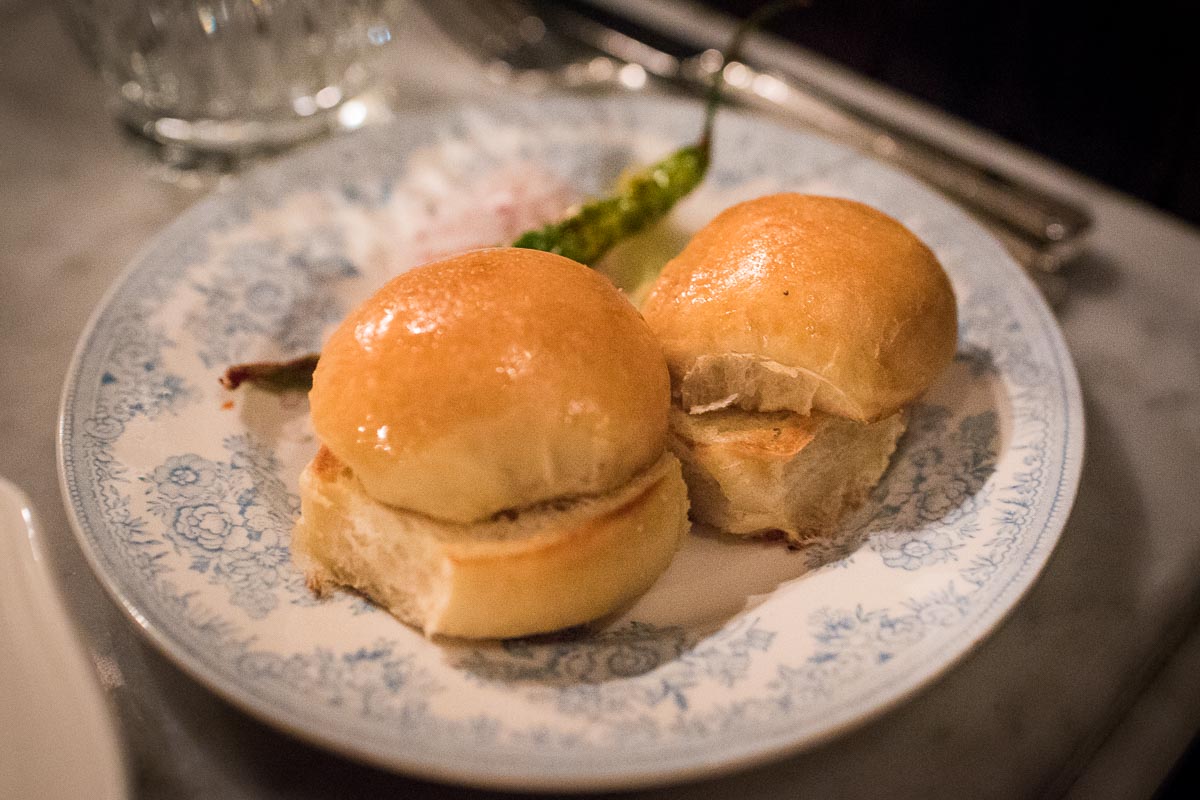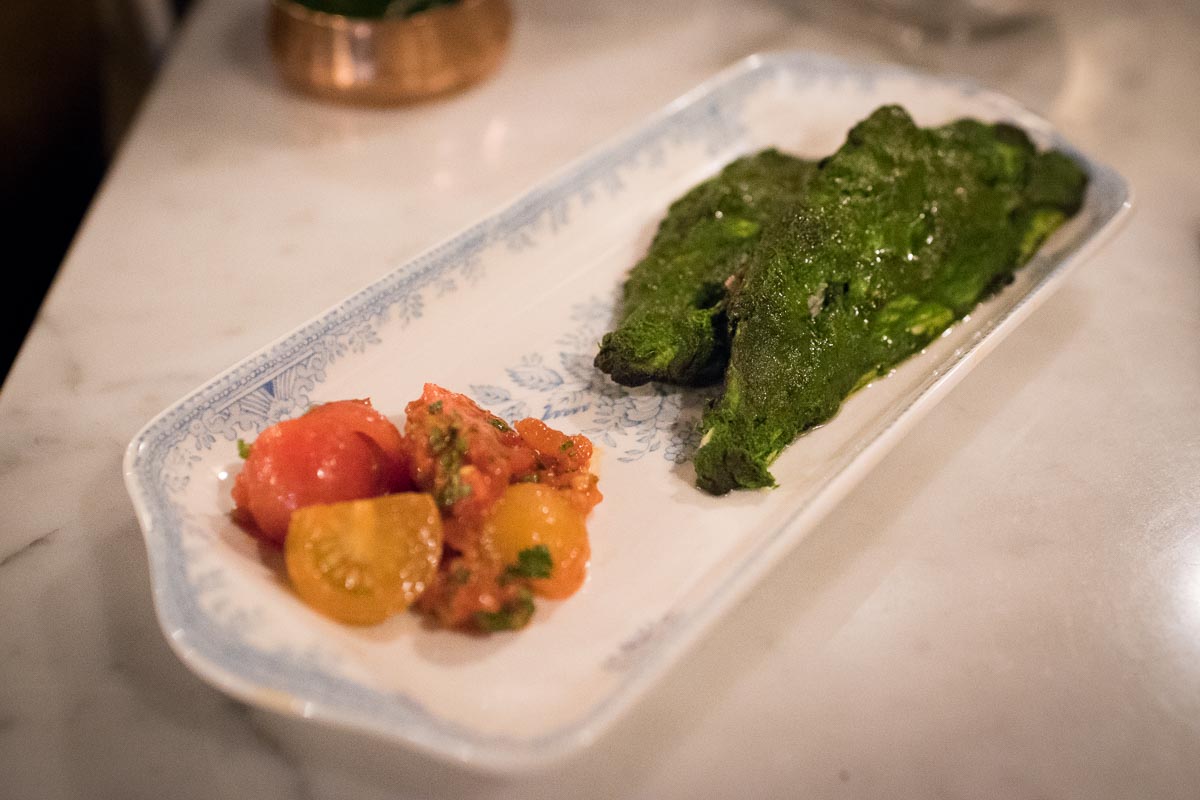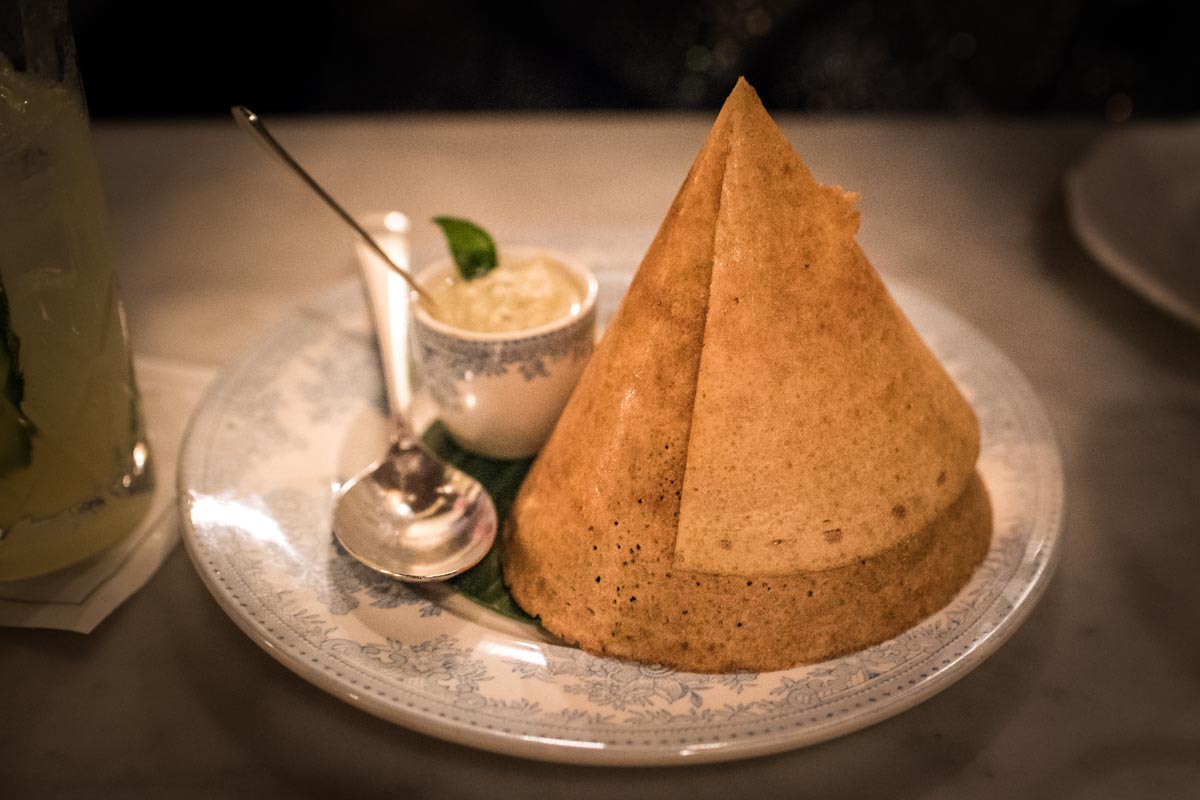 Photo Credits: ©Find. Eat. Drink.
INDIAN | Gymkhana
Named after the Anglo-Indian sports club from the Raj era, this elegant Mayfair restaurant offers standout food served in copper pots. Make sure to check out their Gin & Tonic list which features many different gin, tonics, and botanical additions.
The Lunch Deal: Two courses for £25 or three courses for £30, offered Monday through Friday. (Sample Menu)
Pro Tip: "The best Indian food in the UK. Full stop." (Chef Tom Fraser of Scott's in London)
Pro Tip: "It is very authentic and they have infused their flavors very well. Their Indian food is of the highest level." (Chef Gaurav Anand of Bhatti Indian Grill, Moti Mahal Delux and Awadh in NYC)
42 Albemarle Street, London W1S 4JH
T: +44.(0)20.3011.5900
www.gymkhanalondon.com
STEAK | Hawksmoor
They have several locations around London and the main event is the grass-fed, dry-aged beef.
The Lunch Deal: The Express Menu offers two courses for £26 or three courses for £29, Monday through Saturday until 6pm and after 10pm. It includes a salad, a 35-day dry-aged rump steak, and dessert. (Sample Menu)
Pro Tip: "One of the best restaurants for meat in London." (Restaurateur Romée de Goriainoff of The Experimental Group in London, Paris, and New York)
Multiple Locations
thehawksmoor.com
DIM SUM | Yauatcha
Located in Soho, this is a contemporary dim sum restaurant with a nightclubby, glam vibe.
The Lunch Deal: They have a £28 lunch menu, Monday through Thursday, with two courses of dim sum and macarons for dessert. (Sample Menu)
Pro Tip: "This is a really fantastic place. It's a Michelin-starred dim sum restaurant that is one of the more happening spots in London. Unlike most of the dim sum restaurants, they have a beautiful bar, and a lovely cocktail menu. It's a really good looking dining room with a very slick wait staff. They also have a tea room upstairs with exotic teas and their own homemade macarons." (Chef Alfred Prasad, formerly of Tamarind in London)
15-17 Broadwick Street, London W1F 0DL
T: +44.(0)20.7494.8888
www.yauatcha.com
BRITISH | Hereford Road
Chef and co-founder Tom Pemberton was the head chef at St. John Bread before opening his modern British restaurant in a former Victorian butcher shop in the Notting Hill area.
The Lunch Deal: The menu changes daily and on Thursdays through Saturdays, you can get two courses for £13.50 or three courses for £15.50. There are three options for each course: seafood, meat, or vegetarian. (Sample Menu)
Pro Tip: "One of the best restaurants in London, serving really good food, and very low key." (Chef Hugo Matheson of The Kitchen in Boulder, formerly of The River Cafe in London)
3 Hereford Road, Westbourne Grove, London W2 4AB
T: +44.(0)20.7727.1144
www.herefordroad.org
FRENCH | Hélène Darroze at the Connaught
Located inside of Mayfair's Connaught Hotel, two Michelin-starred chef Hélène Darroze creates seasonal French cuisine.
The Lunch Deal: For £60, you can begin with foie gras or lobster, then get a choice of a main course (fish or meat) and end with a dessert. They round out the price by also throwing in two glasses of wine, a bottle of water, and coffee or tea. A cheese course is supplemental. (Sample Menu)
Pro Tip: "Spectacular food from a Michelin-starred chef." (Chef Tim Love of Lonesome Dove, and White Elephant Saloon in Fort Worth)
The Connaught, Carlos Place, Mayfair, London W1K 2AL
T: +44.(0)20.3147.7200
Website
ITALIAN | The River Cafe
The kitchen that launched a thousand careers with noted alums like chefs Jamie Oliver, April Bloomfield, and Hugh Fearnley-Whittingstall, just to name a few, has held its place as one of the most influential restaurants in London for over three decades.
The Lunch Deal: They call it their Winter Set Menu and it only goes through April 30th, with two courses for £28, three courses for £34, or four courses for £42. The menu changes daily. (Sample Menu)
Pro Tip: "One of the great restaurants of the last 30 years both in terms of setting and quality of its food. The squid with chili and rocket is standout." (Chef Tom Fraser of Scott's in London)
Thames Wharf, Rainville Road, London W6 9HA
T: +44.(0)20.7386.4200
rivercafe.co.uk