Goo-Goo Clusters of Any and All Kinds
They are just so iconic Nashville and are absolutely delicious. Don't miss them whatever you do.
The Goo Goo Shop
116 3rd Avenue South, Nashville, TN 37201
T: 615.490.6685 | googoo.com
Chocuterie from Olive & Sinclair
Scott Witherow is an absolute wiz with chocolate. His chocuterie program is a play on making dessert look like cured sausage and he has hit the ball out of the park. He includes everything any good sausage should have from the netting and mold on the outside (string and powdered sugar) to the perfect little bits of fat on the inside (white chocolate and marshmallow).
1628 Fatherland Street, Nashville, TN 3720
T: 615.262.3007 | www.oliveandsinclair.com
Handmade Kitchen Utensils from White's Mercantile
A high quality kitchen spoon is not just a souvenir, but something you'll use and cherish for a lifetime. Not to mention the fact that every time you use it, you'll remember your found memories of Nashville.
2908 12th Avenue South, Nashville, TN 37204
T: 615.750.5379 | whitesmercantile.com
A Pair of Imogene + Willie Jeans
Handmade with the care and quality that you can expect from Nashville artisans. Matt and Carrie Eddmenson are great people who take pride in what they do and it shows. Don't miss out on the other accessory items they carry as well.
2601 12th Avenue South, Nashville, TN 37204
T: 615.292.5005 | imogeneandwillie.com
An "I Believe In Nashville" T-shirt
It's such a great design and logo that you can't help but want to wear it everywhere. My daughter wore her onesie from them all the time.
DCXV Industries
727 Porter Road, Nashville, TN 37206
T: 615.295.8905 | www.dcxvindustries.com
A Red Boot Koozie from Robert's Western World
This shows people two things -- first is that you are cool enough to know to go to, and have been to, Robert's Western World, which is hands down the best honky tonk in Nashville. Second, it lets people know that you are also a connoisseur of some of the finest can beer in all the world; beer that needs to be kept cold for optimal enjoyment; beer that has changed the lives of many, PBR.
416 Broadway, Nashville, TN 37203
T: 615.244.9552 | robertswesternworld.com
Chef Matt Bolus
Matt Bolus is the executive chef of The 404 Kitchen in Nashville, TN. The 2014 James Beard Award nominee grew up in Knoxville, worked in Charleston at FIG, and Flyte and Watermark in Nashville. One look at Matt Bolus's menu and you'll see his commitment to sourcing local produce and proteins.
The 404 Kitchen
Housed in a former shipping container, The 404 Kitchen offers a modern take on classic European cuisine, with an emphasis on local, seasonal fare, including herbs grown on the rooftop garden.
404 12th Avenue South, Nashville, TN 37203
T: 615.251.1404 | the404nashville.com/kitchen
BOOK A TABLE
Discover our 24-Hour Guides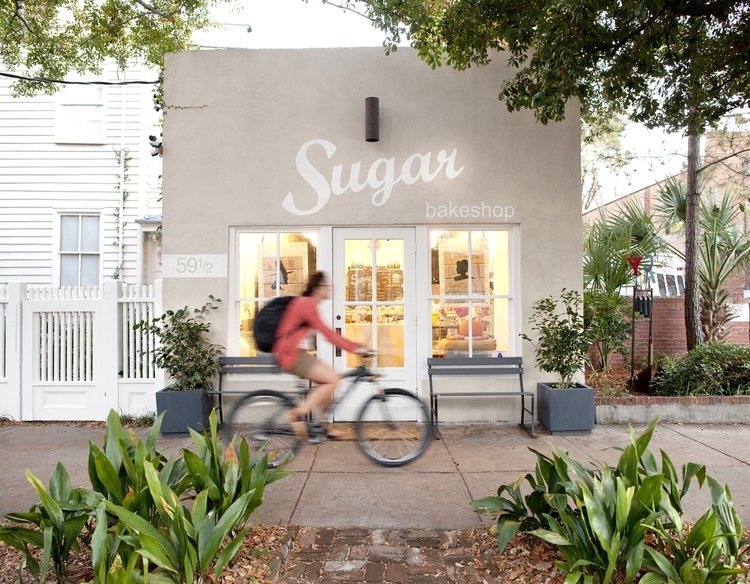 Pro-Recommended Souvenirs To Take Home