One Star House Party is a traveling pop-up restaurant held inside of unique Airbnb spaces. So far this year, they have hosted events in Hong Kong and New York City, with San Francisco taking place on April 26th through May 1st.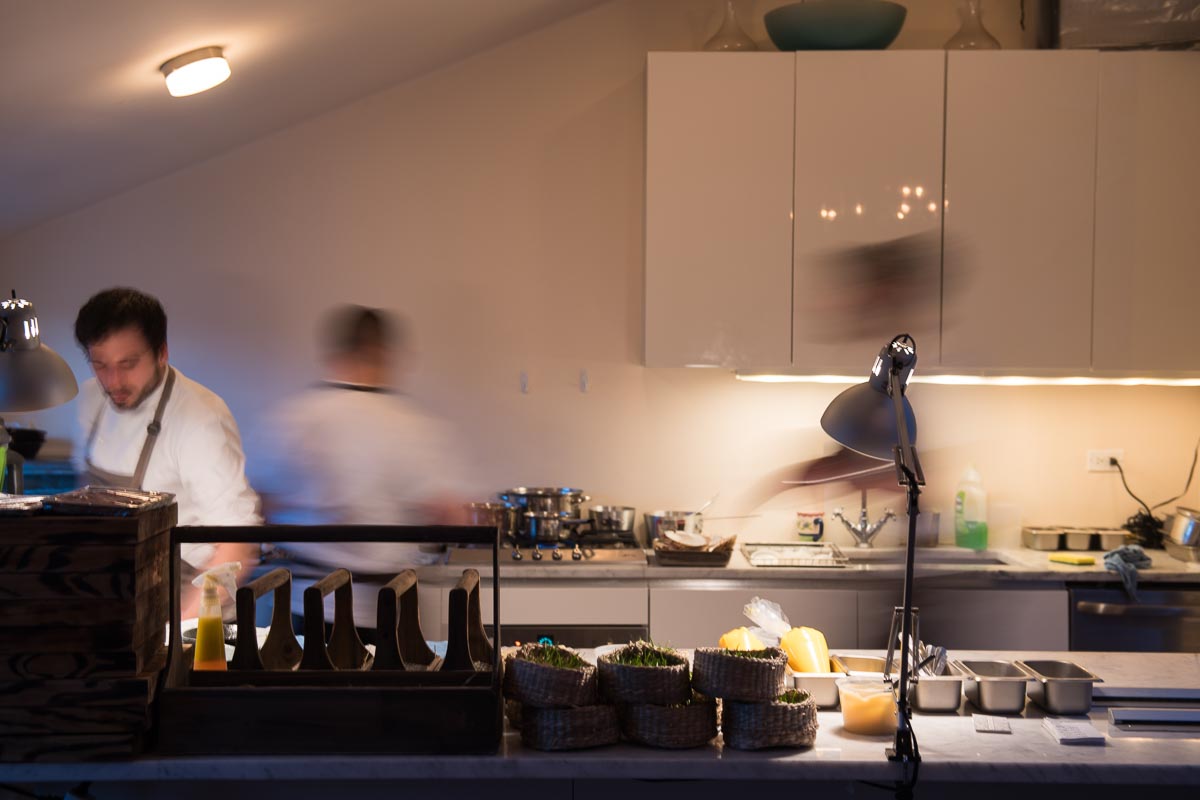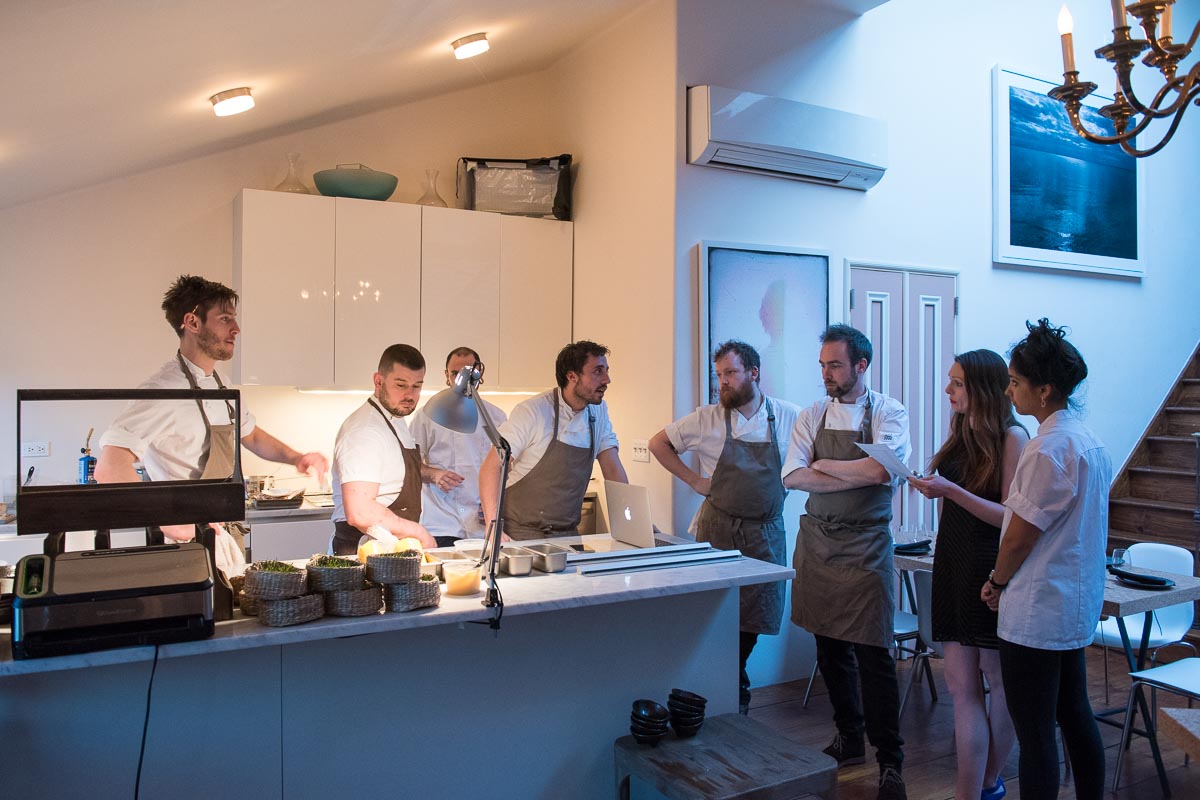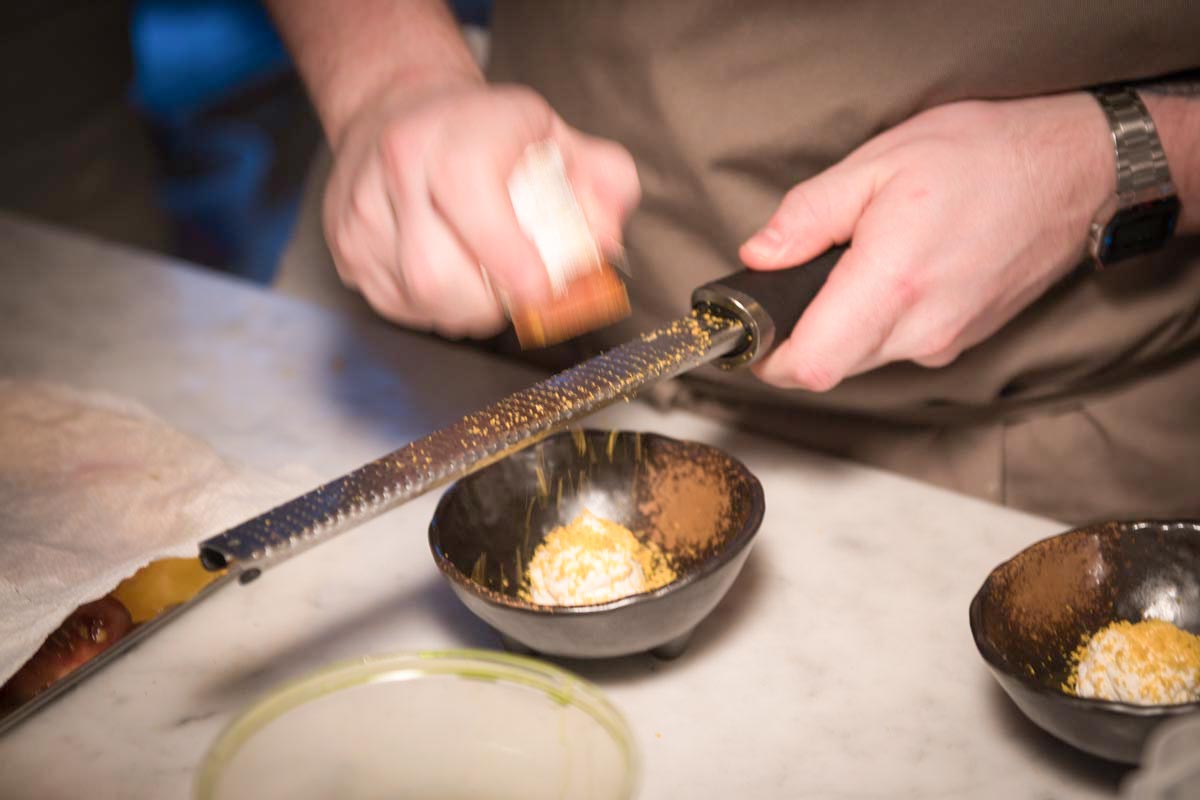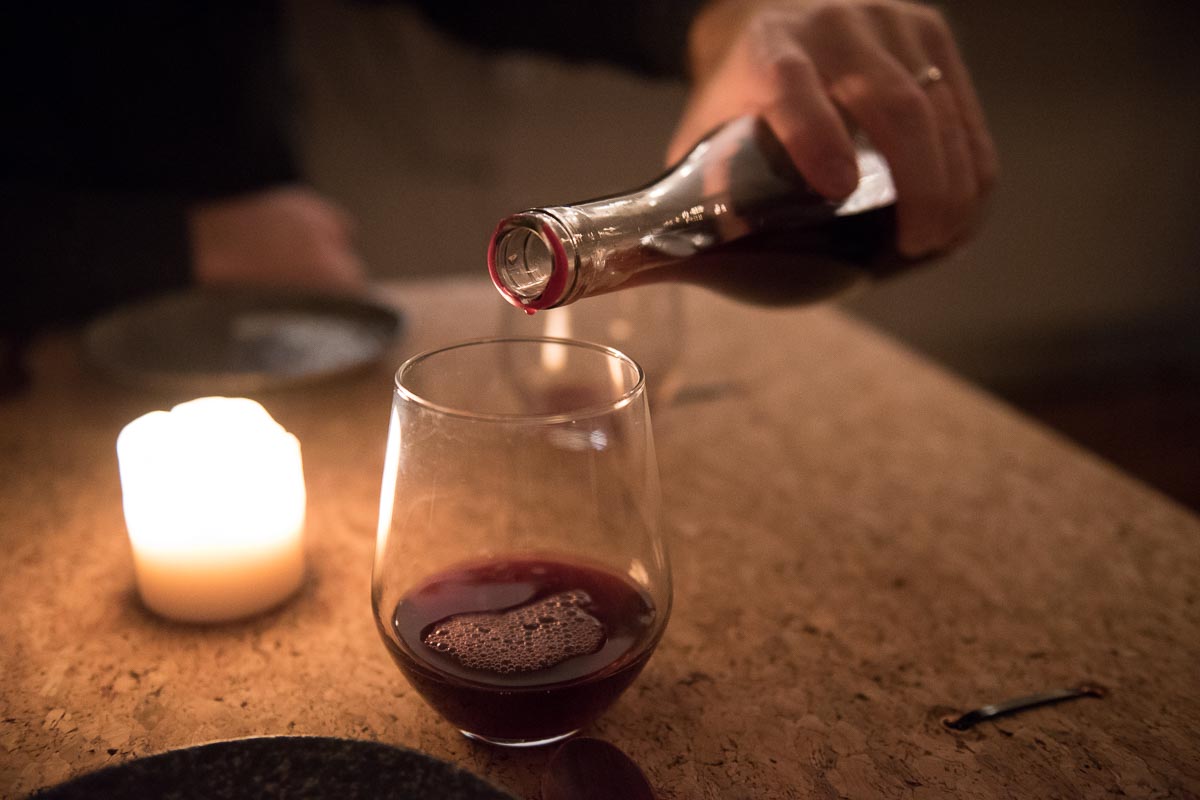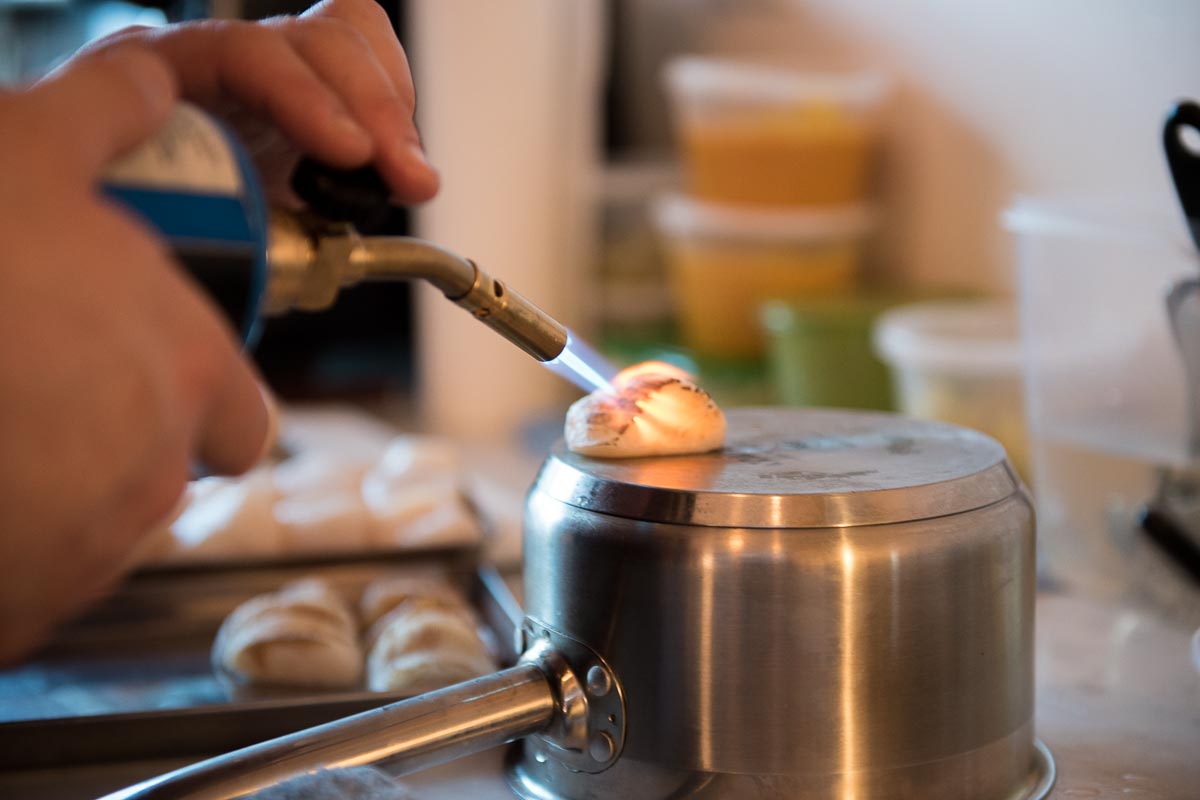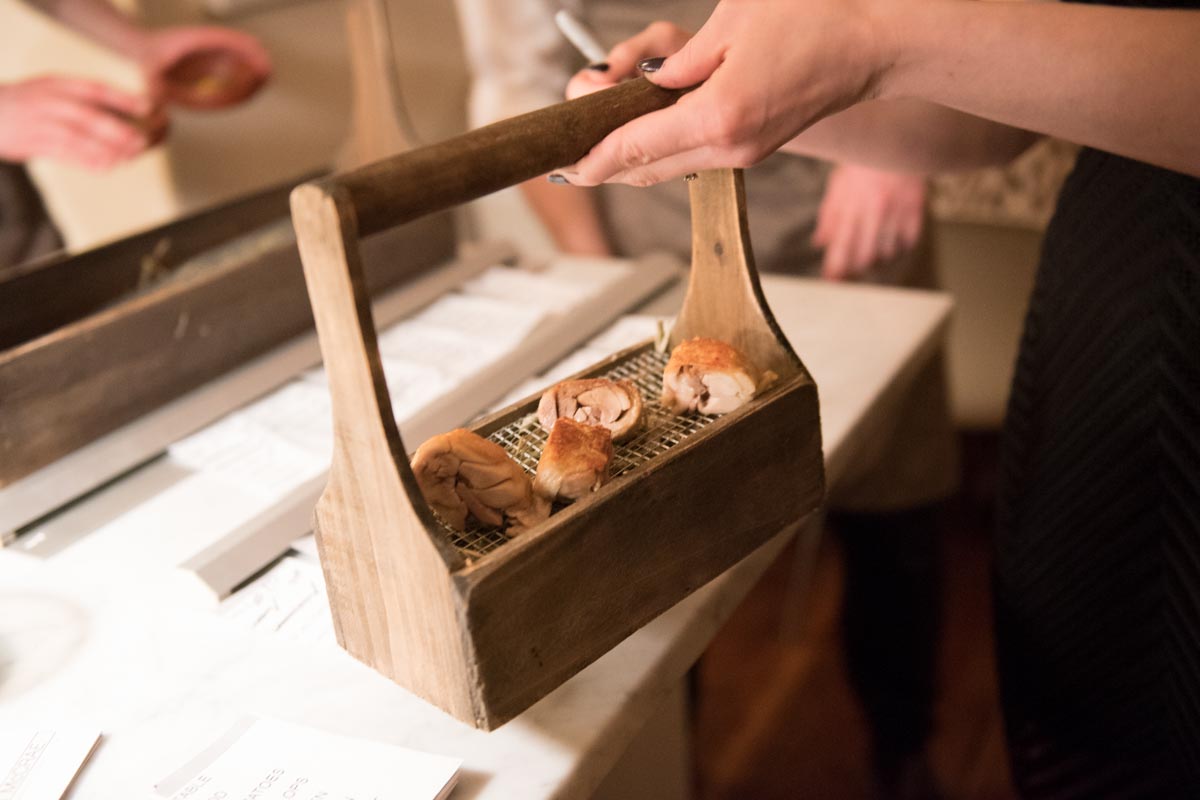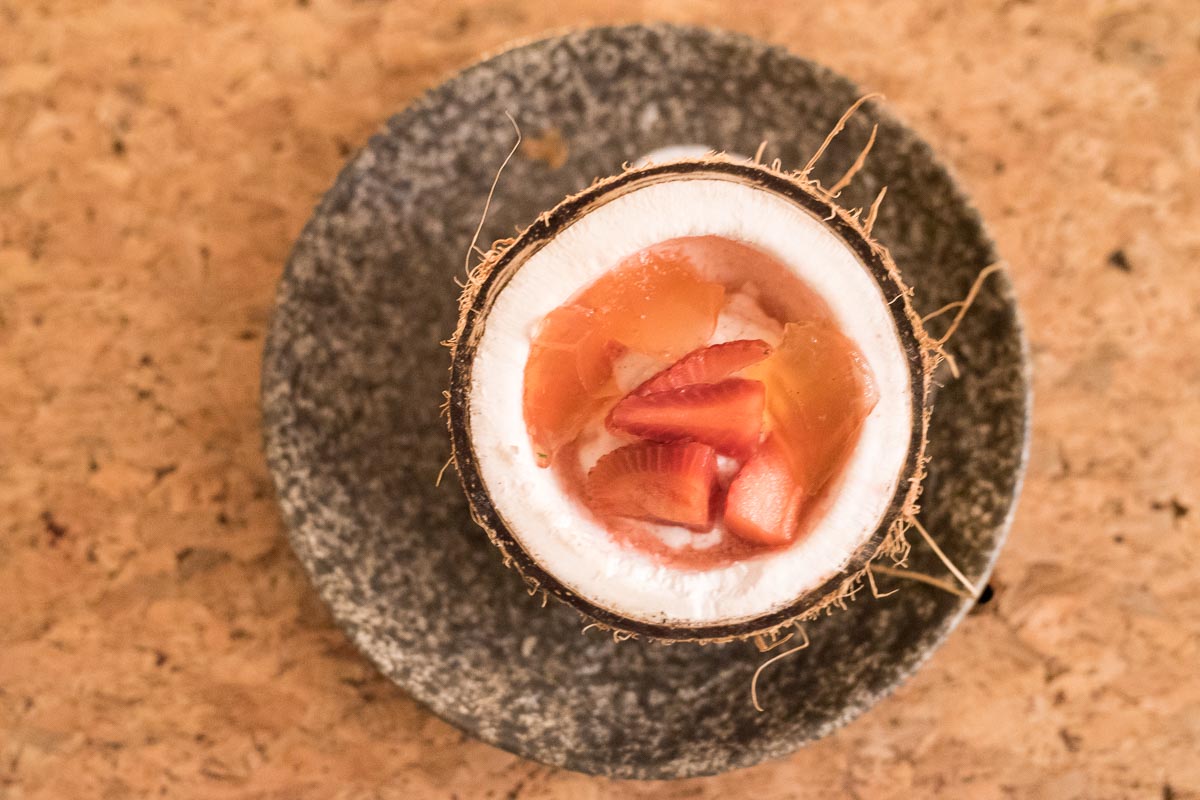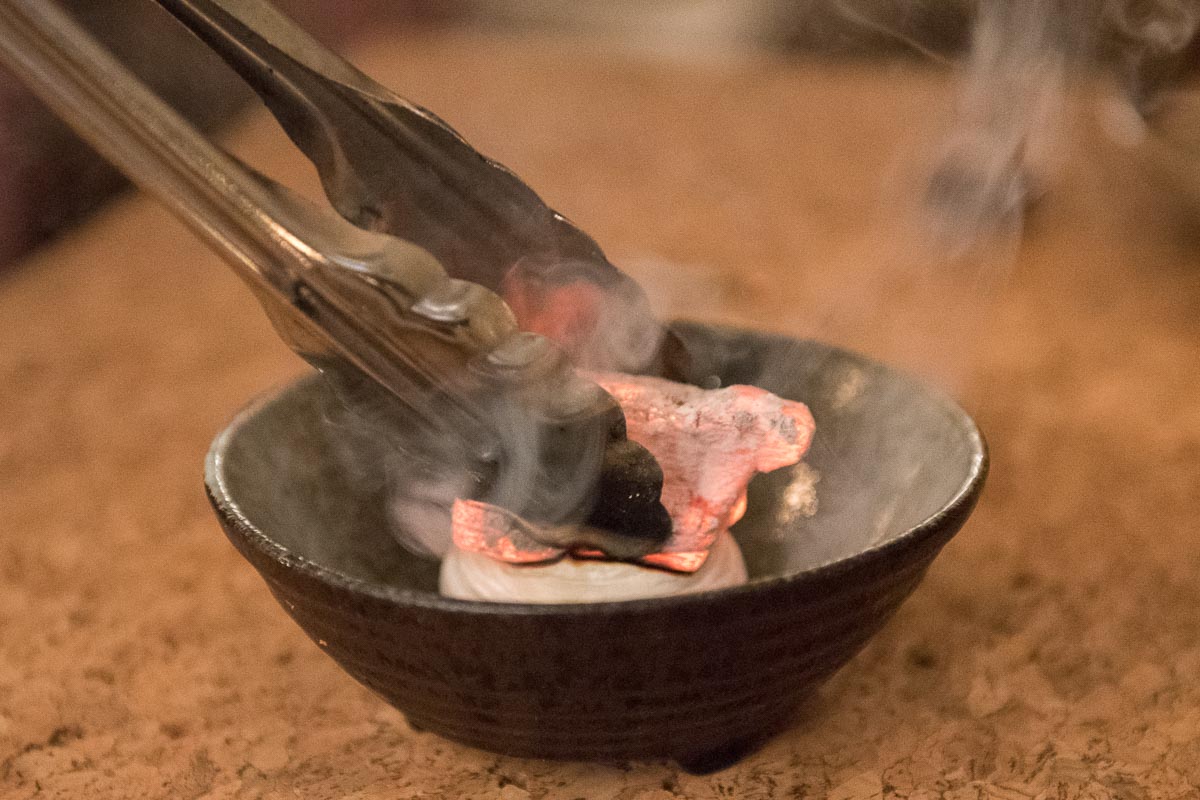 Photo Credits: ©Find. Eat. Drink.
The Team
The project is spearhead by chef James Sharman, a protégé of chef Tom Aikens who has restaurants in London and Hong Kong. He was also the chef de partie at Noma in Copenhagen. His partner is chef Kevin McCrae, who also trained under chef Tom Aikens. The traveling crew is made up of a band of chefs whom they have worked with in the past.
The Travel
McCrae says their goal is to take the pop-up dinners to the cities they've always wanted to visit, "It is not like we have a complete set plan. We will literally do this anywhere as long as we think that our food will go down well there." After working the line in high-end restaurants, the two chefs were ready to take their show on the road. "We wanted to showcase our own cooking and break away from what we were doing. We didn't want to work for people in restaurants anymore."
"We have all done the usual restaurant routine for about a decade now," adds Sharman, "you learn loads in a short space of time. But nowhere near as much as you do traveling around and seeing things the way we are doing it at the moment. Everybody wants to travel and we found a way to make it work."
The Menu
The menu will vary in each city, based on what's available in the local markets, but they will carry some dishes over from the previous city. "We don't want to get too much into a routine," says Sharman. "I like it when it is a bit hairy and when people can see us being like that. It is rugged and it is raw."
The Name
The name One Star House Party is a reflection of their goal to make it feel like a dinner party at someone's house. "The one star is a bit of a slight against Michelin," laughs McCrae. "We are not really taking it too seriously. We have been used to all these rules in restaurants. You have eat this way. You have to use this cutlery. You are supposed to behave in a specific way. We are trying to break down all of that. It is just about the food in a cool location. There are no waiters and waitresses. We do everything ourselves. Everyone is a chef, extremely highly trained, and they are here for a reason."
Reserve Your Spot
Dinners are seven courses for $125, which includes tip. It is BYOB. Currently the cities they have planned are San Francisco, followed by Taipei, Tokyo, and Rio right before the Olympics. They also also hoping to add Seoul.
Get Chefs James Sharman & Kevin McCrae's London Recs
Explore Our FED 24-Hour Guides