MUSIC VENUE | Tanglewood
"One of the most quintessential summer activities is an evening on the lawn at Tanglewood. Bring a picnic with plenty of wine and cheese—some patrons choose to cart in tables complete with candles and bouquets, but you can be as extravagant or as minimal as you'd like."
FED Pro > Bartender Jane Burns of Allium Restaurant + Bar
"I'm a sucker for a good picnic at Tanglewood. I 'm always blown away by the beauty of it all. I try to go on an off night and pick a program that I don't expect to enjoy."
FED Pro > Wine Guru Caitlin Harrison of Mise Wines
297 West Street, Lenox, MA 01240
Website
LAKESIDE | Stockbridge Bowl
"I love a picnic at The Stockbridge Bowl. It gets me into a body of water, it's usually not crowded, and it feels very classically Berkshires."
FED Pro > Wine Guru Caitlin Harrison of Mise Wines
Stockbridge Town Beach, Stockbridge, MA 01263
Website
SWIMMING HOLE | Green River
"I always love sipping an Aperol spritz alongside the river."
About a mile west of Great Barrington on Route 23
Great Barrington, MA 01230
Shopping for the Local Products
CHEESES
NORTH COUNTY
Cricket Creek Farm
This is a grass-based dairy on the slopes of the Taconic Hills with their own honor-system farm store. You can buy locally-made artisan foods. Just leave your money in the lockbox.
"They make some seriously delicious cow cheeses."
FED Pro > Bartender Jane Burns Allium Restaurant + Bar
"I like to go directly to the their farm and get cheese and bread. And then I get to squeeze in a visit with the pigs, calves, chickens, and farmer Topher."
FED Pro > Wine Pro Caitlin Harrison of Mise Wines
"Their Tobasi cheese is delicious."
FED Pro > Restaurateur Nancy Thomas of Mezze Bistro + Bar, Allium Restaurant + Bar
1255 Oblong Road, Williamstown, MA 01267
T: 413.458.5888 | cricketcreekfarm.com
South County
Rawson Brook Farm
They make one product which is Monterey goat cheese. Roam around the farm, meet the goats and grab cheese from the cooler to buy. Don't worry if no one is around because you leave your money in the cash box. It's all on the honor system.
"They make my favorite goat cheese."
FED Pro > Bartender Jane Burns Allium Restaurant + Bar
"For the lavender Monterey Chèvre."
FED Pro > Wine Pro Caitlin Harrison of Mise Wines
"They have fantastic goat cheese. They offer 3 varieties of flavor of chevre and it's stunningly good."
FED Pro > Chef Scott Cole of Monterery General Store
"I put it at the top for chevres. It just amazing, creamy and seasoned. They have batch numbers on everything. It is so incredibly rich and doesn't have any of the chalky dryness that a lot of soft chevres seem to have."
FED Pro > Chef Bjorn Somlo of Nudel
Park in first little parking area | Self-serve store open during daylight hours
185 New Marlboro Road, Monterey, MA 01245
T: 413.528.2138
GOURMET | Guido's Fresh Marketplace
"The best grocery shopping in the Berkshires -- pick up provisions at both locations and your wine and spirits at the Great Barrington location. The stores are gorgeous and offer the best quality, freshest fruits and veggies next to the farmers market. They also have all your snacking needs covered times infinity, and the flower shop within the store has everything from succulents to peonies. For a simple cocktail on the go, pick up a bottle of Aperol (liquor is sold only at the Great Barrington location) and sparkling wine. Mix together with a touch of soda water and you have the classic Italian Aperol Spritz. It's super refreshing for a hot summer day and easy peasy to put together, and you can sip on it with your picnic."
FED Pro > Bartender Jane Burns of Allium Restaurant + Bar
"For picnic provisions, I head to Guido's in Pittsfield for all produce involved in the feast."
FED Pro > Wine Guru Caitlin Harrison of Mise Wines
GREAT BARRINGTON | 760 South Main Street, Great Barrington, MA 01230, T: 413.528.9255
PITTSFIELD | 1020 South Street, Pittsfield, MA 01201 | T: 413.442.9912
guidosfreshmarketplace.com
ORGANIC | Berkshire Organics
"I come here for unique varietals with organic / biodynamic farming playing a part in their magic. For the most concise and unique selection, I go to Berkshire Organics in Dalton."
FED Pro > Wine Guru Caitlin Harrison of Mise Wines
813 Dalton Division Road, Dalton, MA 01226
T: 413.442.0888 | berkshireorganics.com
LOCALLY-PRODUCED SPIRITS | Berkshire Mountain Distillers
"I super love our own Berkshire Mountain Distillers. Their gins are just delicious. If you are into a London Dry style of gin, try the Greylock. It was voted the number one craft gin in the country by the New York Times and is lovely in a cocktail. If you are more into a new age-style gin along the lines of a Hendrick's, try the Ethereal gin. It's made in small batches that use different varieties of herbs to make a gin that is botanical and delicious. Keep an eye out for different colored labels -- you'll find a different small batch with each change. BMD's beautiful distillery is located in Sheffield. Head there on a Saturday to try their spirits (they make vodka, whiskey, and rum as well) and take a tour."
FED Pro > Bartender Jane Burns Allium Restaurant + Bar
Fri, Sat, Sun: 12pm - 5pm
356 S Main Street, Sheffield, MA 01257
T: 413.229.0219 | berkshiremountaindistillers.com
LOCALLY-MADE FERMENTED VEGGIES | Hosta Hill
"Made in West Stockbridge, this spicy fermented veggie mix goes great on a sandwich or straight out of the jar. Also excellent is their kimchi and tempeh."
FED Pro > Bartender Jane Burns Allium Restaurant + Bar
273 Great Barrington Road, Housatonic, MA 01236 | hostahill.com
The Ultimate Summer Guide to the Berkshires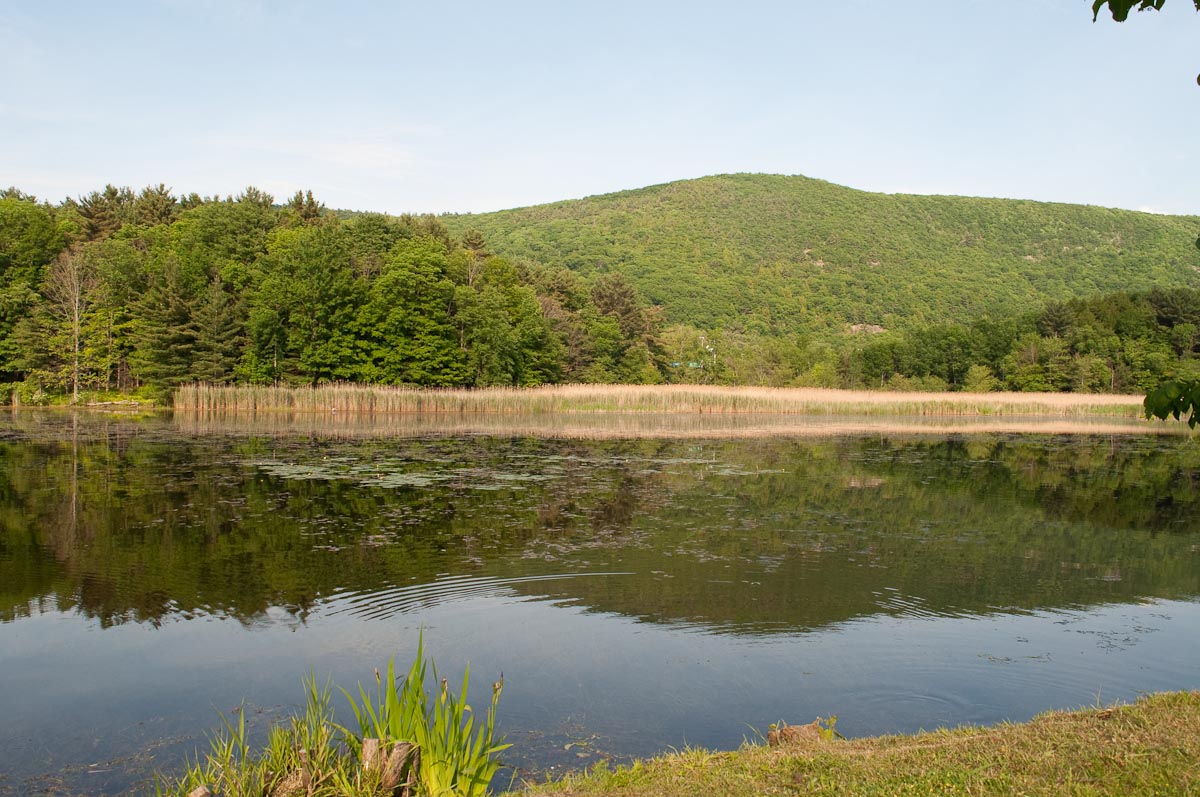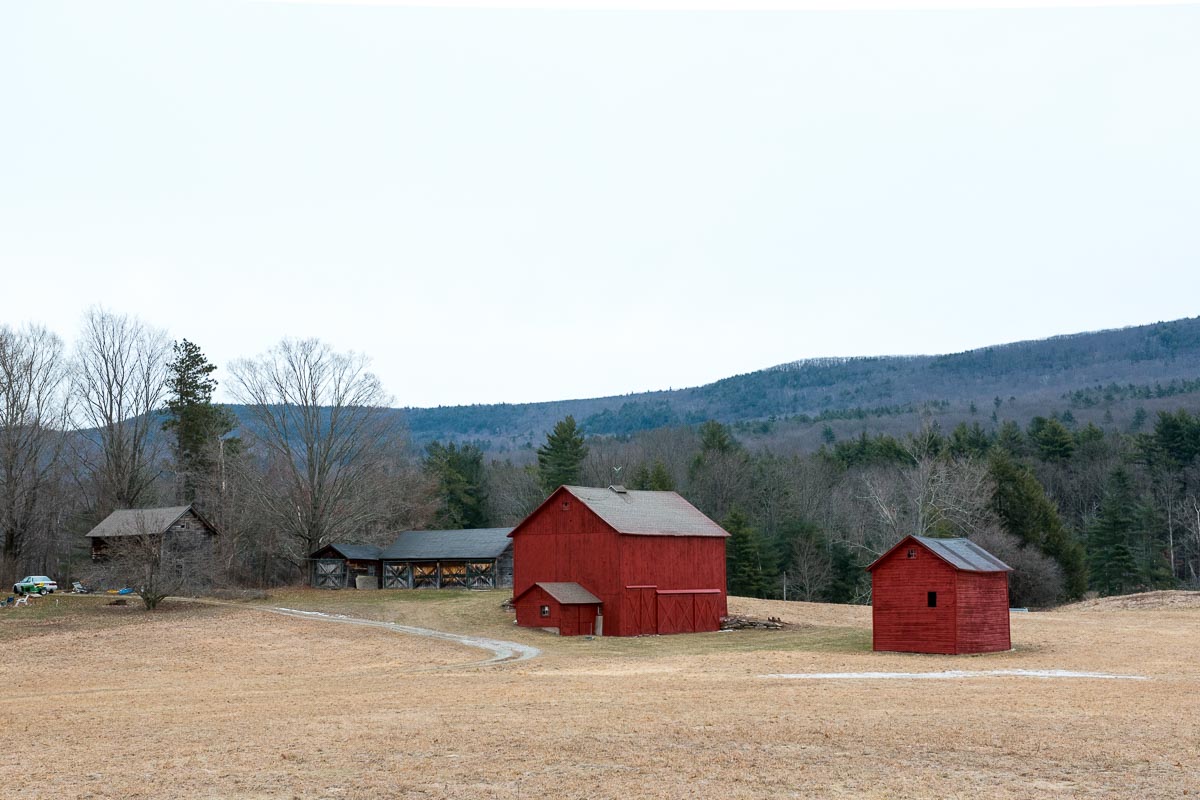 Berkshires FED Feature Stories