By Bartenders Ryan Wainwright and Darwin Pornel
Ryan Wainwright: "Downtown LA is the most nuanced drinking scene. At this point I have bartended in Venice, Beverly Hills, West Hollywood and Downtown LA. For me the people downtown are willing to pay for quality, but they are also more experimental in their drinking. From watching the downtown crowd, I have noticed they are willing to try something new and are more willing to trust the bartender. I love the adventurous spirit of your typical downtown drinker."
Darwin Pornel: "The drinking scene in downtown LA is really amazing in terms of growth and offering people anything they could want. I'm really excited about the growth of DTLA in general, and being part of it. More and more places are opening in downtown, and the drinking scene is only going to expand with the city."
Faith & Flower
Ryan Wainwright is the director of bar programs for the Bombet Hospitality Group and Darwin Pornel is the lead bartender for Faith & Flower. They are collaborating on the new menu to celebrate the second anniversary of the downtown LA restaurant.
Darwin: "The bar program at Faith & Flower feeds off of the vibe of the restaurant as a whole. The space evokes this feeling of glamour and sophistication, which is something that we want to be apparent in the cocktails. The drinks are based on the classics with the spirit as the star, but we really love to also riff."
Ryan: "It's all about the spirits. For me highlighting exceptional spirits in amazing ways is what it is all about. All the bars I do are very classic driven with modern touches. Every drink I do starts with a base spirit that I am excited to make a drink with. I drink that spirit and map out the flavors and think what kind of drink would best highlight its characteristics and strengths. Where I think most bars start with a random, unheard of ingredient I would rather make and highlight the spirit; it is the backbone or foundation of the drink and yet none of my drinks are too boozy, just balanced."
THE COCKTAILS
St. Tropez Daisy
Darwin: "I definitely recommend the St. Tropez Daisy from our new spring cocktail menu. It's our take on a classic daisy with rhum agricole, dry curaçao, lime juice, honey, and orange bitters. I think it's an excellent cocktail for spring; it's round, refreshing, and has just the right amount of richness because of the honey. The rhum agricole is also balanced really nicely, so I think it's a great introduction to that style of rum (which is my favorite spirit)."
English Milk Punch
Darwin: "I also recommend ordering the English Milk Punch. Our recipe was adapted from Jerry Thomas' recipe from 1862, from his book, How to Mix Drinks. The punch is mellow, refreshing, and delicious. Due to its sheer popularity, it'll be on our menu for a long, long time."
Tony's Saloon
Ryan: "I really love Tony's Saloon. It is such a no nonsense bar that I feel really at home in. The bar manager, Tim, has been here for six or seven years and is a stud as far as hospitality goes. I love coming here because I blend into the walls and get to just chill, have a whiskey press or a shot of Cynar and enjoy the music."
2017 E 7th Street, Los Angeles, CA 90021
T: 213.622.5523 | 213dthospitality.com/project/tonys-bar/

Cole's
Darwin: "Cole's is definitely my go-to classic spot, especially since it's so close to work and they serve food late. I always get a half turkey sandwich with that potato bacon salad (mmmm), and a daiquiri or Old Fashioned. It's a great place to just hang out and relax and have some delicious food."
118 E 6th Street, Los Angeles, CA 90014
T: 213.622.4090 | 213dthospitality.com/project/coles
King Eddy Saloon
Darwin: "King Eddy has been around for forever and it has a ton of history. It was actually part of an underground tunnel system that was used during prohibition as passageways to basement speakeasies. Personally, I like King Eddy's because it's a classic dive bar where I can just relax (and enjoy the people watching). Sometimes it's nice to escape the whole cocktail scene for a moment to kind of reset. Also, High-Life minis."
131 East 5th Street, Los Angeles, CA 90013
T: 213.629.2023 | kingeddysaloon.com
Hank's
Darwin: "Hank's is a bar that is two blocks away from Faith & Flower, which is one of the main reasons why it's on my list. It's just nice to get off of a busy night at work and hang out for a drink or two at a bar that isn't rowdy and never crazy."
838 S Grand Avenue, Los Angeles, CA 90017
T: 213.623.7718
Modern
Broken Spanish
Ryan: "I love what Mike Lay is doing at Broken Spanish. He makes really smart menus that are a lot of fun."
1050 S Flower Street, Los Angeles, CA 90015
T: 213.749.1460 | brokenspanish.com
Seven Grand & Bar Jackalope
Darwin: "Seven Grand has long been one of the great whiskey landmarks in LA and could be credited as one of the bars that really helped the return of the cocktail scene. Plus, the selection at Bar Jackalope is awesome and has some pretty crazy bottles."
Bar Jackalope is hidden inside of Seven Grand
515 West 7th Street, 2nd Floor, Los Angeles, CA 90014
T: 213.614.0736 | 213dthospitality.com/project/seven-grand-dtla/
Caña Rum Bar
Darwin: "Caña was actually introduced to me by a few bartenders here at Faith & Flower. I can definitely say that I enjoy rum the most of any spirit, and Caña does have an expansive selection. However, I think that I enjoy this bar so much because of the vibe. Mandatory activity: have a cigar and a daiquiri on the patio."
714 W Olympic Boulevard, Los Angeles, CA 90015
T: 213.745.7090 | 213dthospitality.com/project/cana-rum-bar
Las Perlas
Darwin: "Las Perlas has an impressive (and kind of intimidating) agave-centered back bar, but the whole vibe of the place is super welcoming."
107 E 6th Street, Los Angeles, CA 90014
T: 213.988.8355 | 213dthospitality.com/project/las-perlas
Late Night Bite
Taco Zone Truck
Ryan: "As far as restaurants go, there is only one that holds my late night heart. I think everyone knows it well. Good old Taco Zone. God bless those ladies in this truck. They are doing god's work."
2064 Montana Street, Los Angeles, CA 90026
Hangover Cure Breakfast
Tacos El Hermano
Ryan: "This place is amazing. Get the breakfast burrito here and start your day more than right."
1220 East 1st Street, Los Angeles, CA 90033
T: 323.604.0255
Ryan Wainwright
Director of bar programs for the Bombet Hospitality Group, which includes Viviane, Faith and Flower and Hanjip Restaurants in Los Angeles, CA. Nicknamed "The Undertaker", he created many of the drinks on the menu at Tasting Kitchen and was the North America winner for Bombay Sapphire Gin's Most Imaginative Bartender competition.
Darwin Pornel
Lead bartender at Faith & Flower in Los Angeles, CA. Originally from San Diego, he previously worked at Paiche, Crescent Bar, Picca, and Simbal.
FED 24-Hour Los Angeles Guides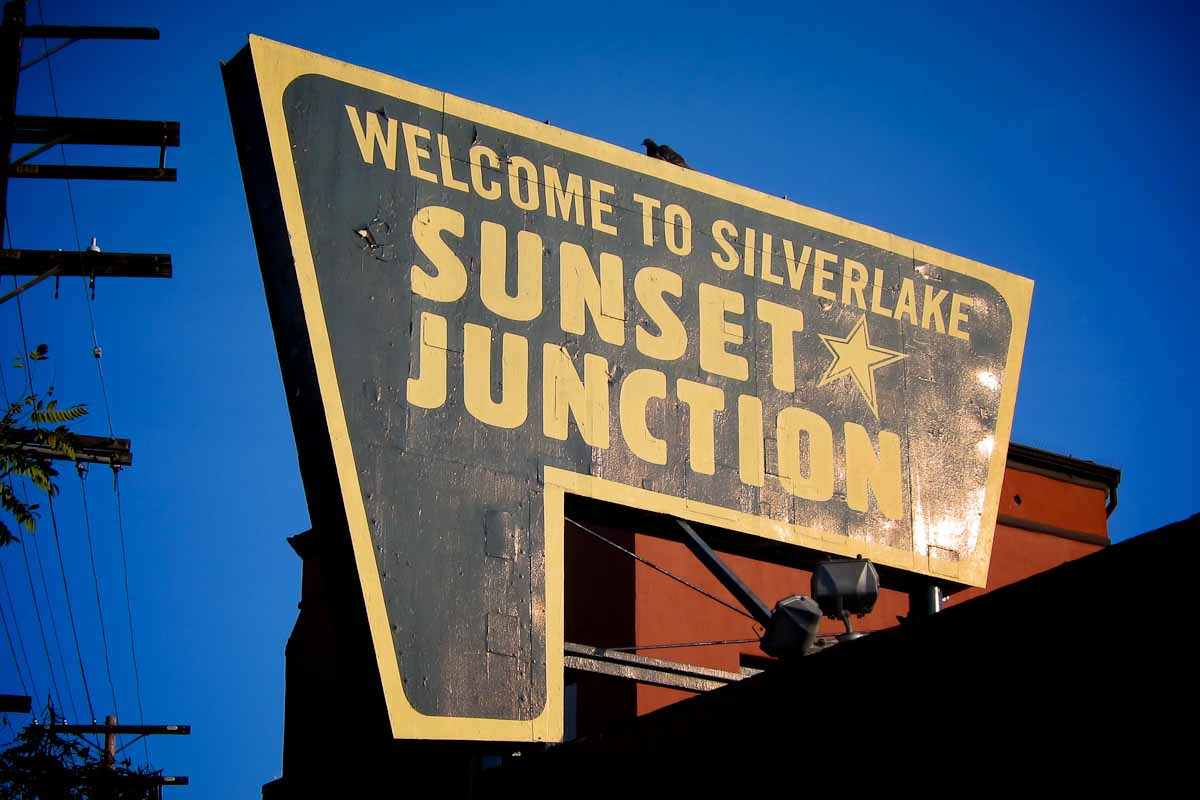 Los Angeles Feature Stories