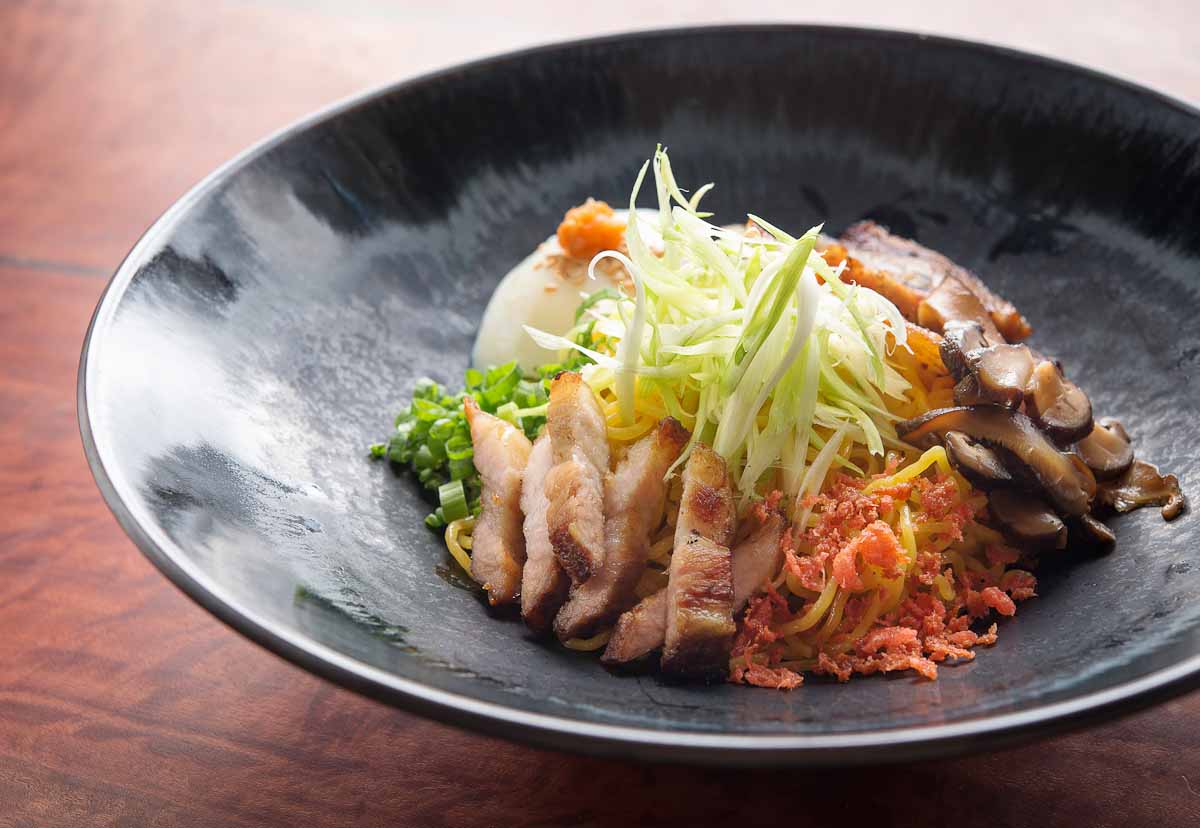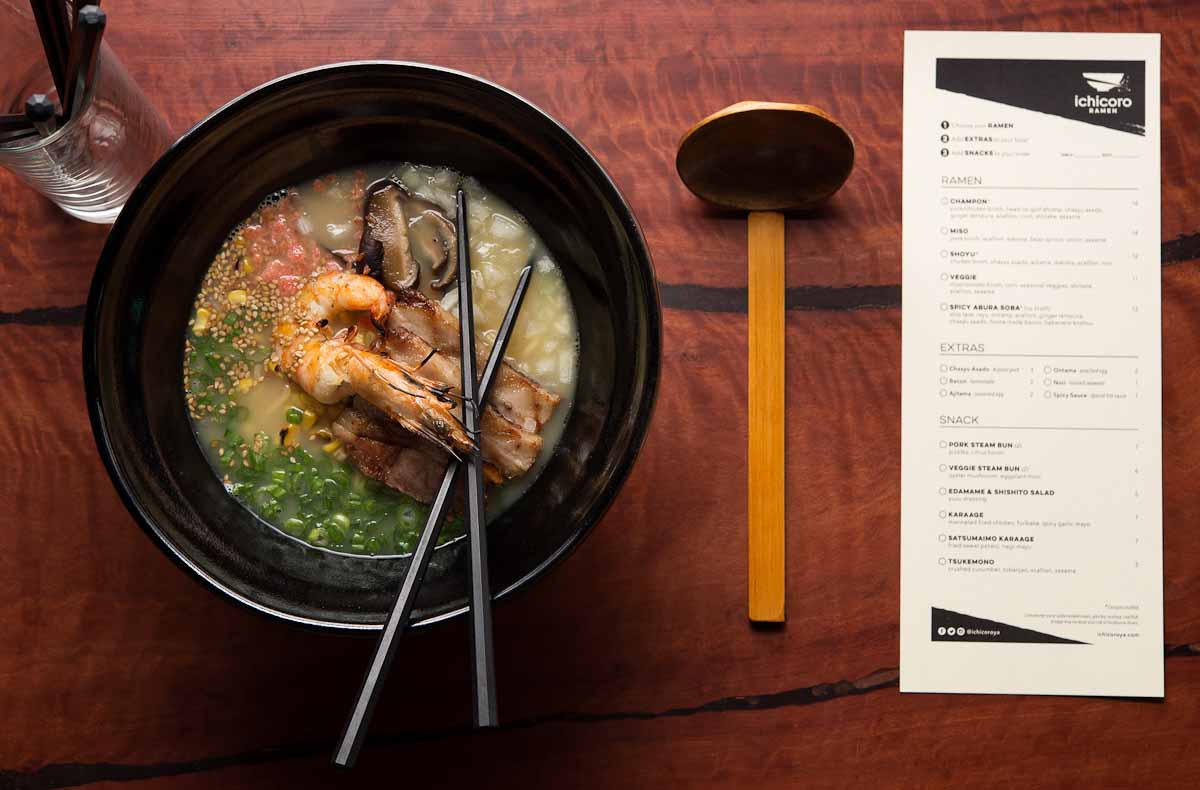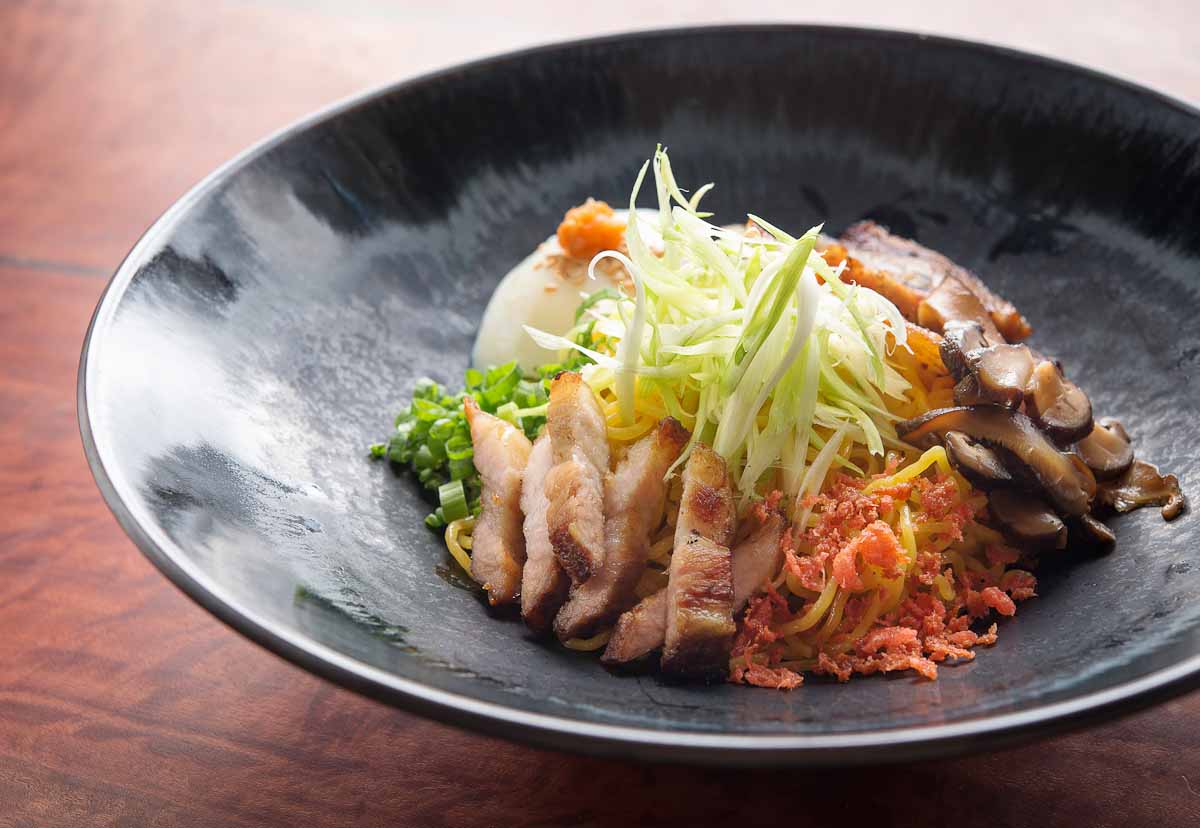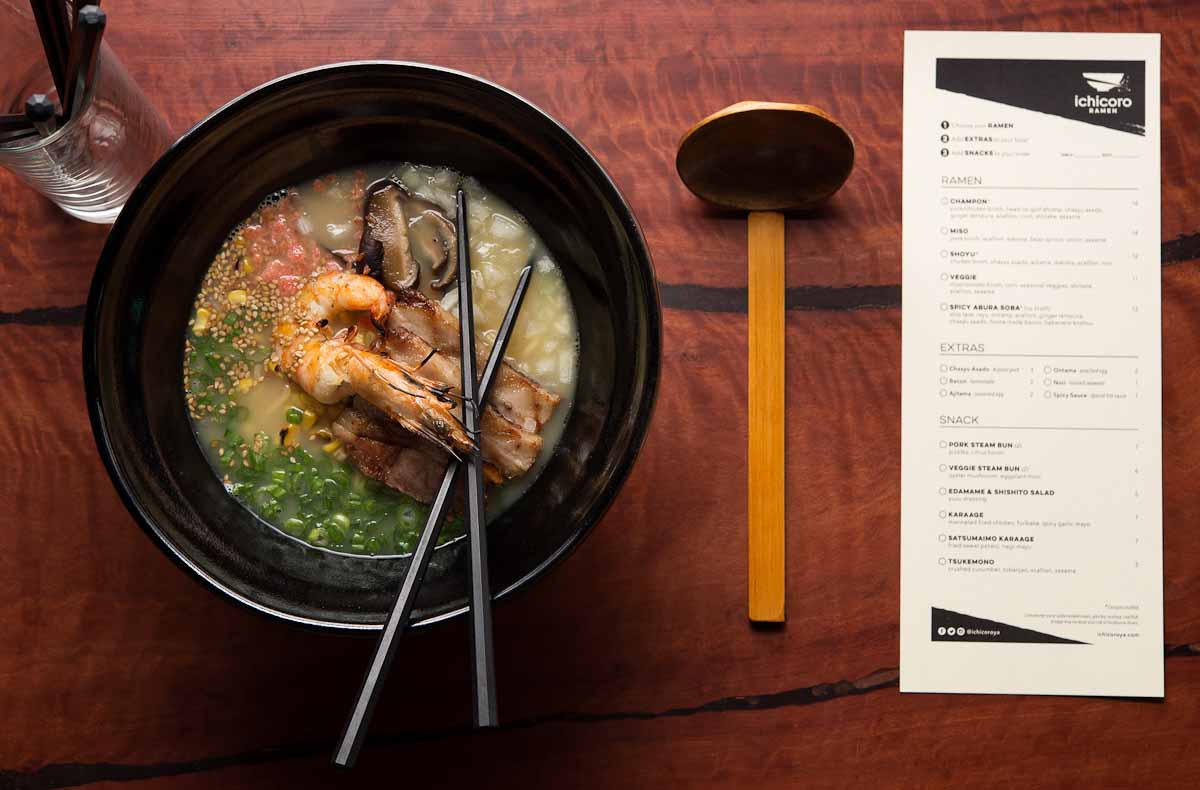 Photographs by Seamus Payne
Chef Noel Cruz Talks About Ichicoro Ramen
What made you decide to bring a ramen shop to the warm climate of Tampa?
I have been watching the Tampa dining scene change for the better part of the last 15 years since graduating from C.I.A. (Culinary Institute of America) in New York. Things got really interesting over the last five years and really piqued my interest. After developing several concepts in New York, I thought ramen would be the right fit to enter the current market here. I had the team assembled with all the experience necessary to execute Tampa's first true ramen-ya.
What are you doing to put your own spin on your ramen dishes?
We are using the philosophy that we know about food and its sense of place. We have one foot in the tradition of ramen, but are utilizing the Florida bounty and the cultural influences of Tampa.
How did you pick the Seminole Heights neighborhood?
The location in Seminole Heights was actually the first spot I saw when starting to hunt for the right Ichicoro home. I really knew it right then and there. I looked at other areas of Tampa, but nothing spoke to me as much as Seminole Heights for the foundation in launching Ichicoro. The neighborhood has been so helpful and supportive as a whole since the beginning. That's something genuine and made the decision so definitive.
What do you think is the biggest misconception about Tampa?
That it's all strip clubs and chain restaurants. While all of that still remains true to a large extent, the scene here is rapidly changing. There is an underlying cosmopolitan culture brewing and bringing in people who are more educated, well-traveled and understand dining trends.
Tampa is a dynamic, growing city. There is a lot of investment put into growing this city and making it a player among other major U.S. cities. It will take time, but is very exciting to see it develop and to be a part of it at this stage.
ICHICORO
5229 N Florida Avenue, Tampa, FL 33603
www.ichicoroya.com
SEE OUR TAMPA BAY AREA FEATURES
DISCOVER OUR 24-HOUR FLORIDA GUIDES