By Chef Greg Baxtrom of Olmsted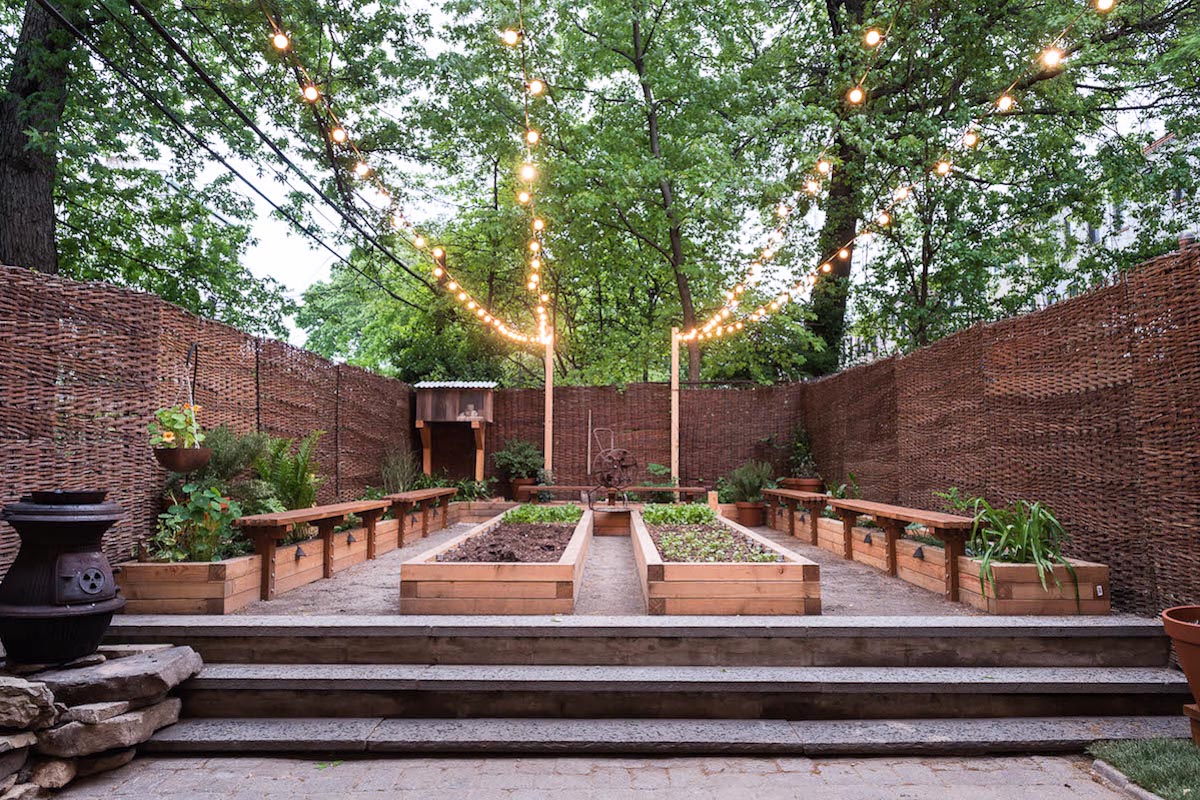 My Restaurant | Olmsted
"We are trying to be more than just a restaurant. Being in Prospect Heights, we want to add to the small neighborhood community by creating a place where our guests, neighbors, and friends can feel at home, visit multiple times a week, and feel departed from the everyday dining scene. We certainly have our ambitions, but our focus now is more about re-defining what a great restaurant is to ourselves and providing an amazing and homey experience to our guests.
The vibe at Olmsted is all about energy and life, the menu is full of the most fresh ingredients we can find at the market and the dining room is high pace, high energy. As an avid gardener, friends with a farmer, and having our space so close to Prospect Park, it was a no brainer to choose Fredrick Law Olmsted as the inspiration for the name of our restaurant. His brilliant design, New York / Chicago connection, and green way of thinking, were more than enough to inspire our name and ethos."
- Chef Greg Baxton of Olmstead
OLMSTED
659 Vanderbilt Avenue, Brooklyn, NY 11238
T: 718.552.2610 | www.olmstednyc.com
My Perfect Day in Brooklyn
MORNING | Coffee + Breakfast
I love stopping into Three Brewing for a morning coffee and after that I walk over to Mile End for a bagel (which they are always out of).
I love shopping for food in Brooklyn, especially at Paisanos Butcher Shop for their wonderful meats, Bklyn Larder for their great selection of charcuterie and cheese, Mermaid's Garden for fresh fish, and Runner & Stone for bread.
For lunch, I love the great sandwiches and tater tots at Stocked; Mitchell's Soul Food has the best meatloaf; and if it's not too late in the afternoon, I'll stop into Joyce Bakeshop for a ham & cheese croissant.
MITCHELL'S SOUL FOOD
617A Vanderbilt Avenue, Brooklyn, NY 11238
T: 718.789.3212
In the afternoon, I head to Ample Hills Creamery for ice cream.
AMPLE HILLS CREAMERY
623 Vanderbilt Avenue Brooklyn, NY 11238
T: 347.240.3926 | www.amplehills.com
I love a place where I can get French fries with my Negroni and that means Walter's and Henry Public. Henry Public has fantastic fries. Weather Up, on the other hand, has amazing drinks, but it's lacking in the fries department.
RUCOLA
We love our friend chef de cuisine Patrick Miller's restaurant. It is full of life, super neighborhoody, and delicious food. We usually order arugula salad, crudo, a pasta, and a chocolate mousse, and whatever else they are working on.
190 Dean Street, Brooklyn, NY 11217
T: 718.576.3209 | www.rucolabrooklyn.com
I get one last drink at the Brooklyn Inn and then head right to the Halal cart next to my place for a lamb gyro.
BROOKLYN INN
Open until 4am
148 Hoyt Street, Brooklyn, NY 11217
T: 718.522.2525
Discover FED 24-Hour NYC Guides