Late August and early September is prime outdoor dining season. Here are 10 Boston restaurants the pros pick for the food and drinks with great outdoor tables.
B & G Oysters
The bivalve gets star billing at chef Barbara Lynch's neighborhood oysters bar with a stone-walled patio for outdoor dining. In addition to oysters, you'll also find New England classics like lobster rolls, local fish entrees, and Mediterranean dishes.
"Come here for the oysters."
FED Pro > Chef Ana Sortun of Sarma, Oleana, Sofra Bakery & Cafe
"This is one of my favorite places in Boston and I love coming here when I'm back in town."
FED Pro > Baker Apollonia Poîlane of Poîlane
550 Tremont Street, Boston, MA 02116
T: 617.423.0550 | bandgoysters.com
Owned by chefs Jamie Bissonnette and Ken Oringer, this is a quaint Italian enoteca serving small plate dishes, house-cured charcuterie, and pizza. Located a quiet corner in the South End, their sidewalk patio seats 24.
253 Shawmut Avenue, Boston, MA 02118
T: 617.391.0902 | www.coppaboston.com
Deep Ellum
In addition to the patio seating, they offer 28 rotating draft beers, 80 different bottled beers, classic cocktails, and home-style cooking.
"It is named after the Dallas neighborhood where the cool bars, clubs, and shops are located. The focus is on whiskeys and Southern-style cooking."
FED Pro > Bartender Brother Cleve
477 Cambridge Street, Allston, MA 02134
T: 617.787.2337 | www.deepellum-boston.com
Eastern Standard Kitchen and Drink
Cocktails and New American cuisine close to Fenway Park, this is a popular spot for brunch, their cocktail list, and their outdoor tables.
"It's pretty hard to go wrong with cocktails at Eastern Standard."
FED Pro > Chef Tony Maws of Craigie on Main, Kirkland Tap & Trotter
"It's close to Fenway and it's a fun, big bar. I get a draft beer or a Bloody Mary before a Red Sox game."
FED Pro > Chef Ming Tsai of Blue Ginger
"The drink list here is killer and the always-changing, late night menu helps make it a spot you'll never get tired of. When it's nice out, it's fun to sit on the patio here and drink light white wines and eat oysters."
FED Pro > Chef Michael Lombardi of SRV
"An amazing, adventurous wine list that hits so many high notes in so many different areas. Natural wines from the Loire Valley, Cru Burgundy, Grower Champagnes and cellared beers. So wonderful. Go on Monday nights for an additional list of specially priced bottles."
FED Pro > Sommelier Lauren Friel of VinDrop
528 Commonwealth Avenue, Boston, MA 02215
T: 617.532.9100 | www.easternstandardboston.com
KO Pies
Sit near the docks and enjoy savory meat and vegetarian pies, barbecued grilled seafood and lots of Aussie specialty foods like Milo, Vegemite, Tim Tams and Sweet Chili Sauce.
"For Australian style hand pies. My favorite is the classic beef with cheese. The pastry is so flaky and the filling really well seasoned. The place is simple but perfect and the owner is a generous, welcoming fellow."
FED Pro > Chef Cassie Puma of Sarma
Boston Harbor Shipyard, 256 Marginal Street | Building 16, East Boston, MA 02128
T: 617.418.5234 | www.kocateringandpies.com
Legal Crossing
This is a spin-off remake of the classic Legal Seafoods located in Downtown Crossing. The menu is still seafood-focused, but they've made it more nightspot than family spot. They've hipped up the soundtrack and added craft cocktails with names that give a nod to the neighborhood's grittier past with its former lovable local hookers and strippers. Their outdoor seating is on the sidewalk with 30 umbrella-covered tables, mostly two-tops.
"The venerable multi-state chain restaurant, Legal Seafood, which first opened in Cambridge decades ago, refines its concept into a hipper destination for downtown. The biggest distinction is in the cocktail menu curated by a Patrick Sullivan (owner of the legendary B-Side Lounge), which features spirit-forward creations with a knowing wink, name wise, to the former Combat Zone this neighborhood once was known as."
FED Pro > Bartender Brother Cleve
558 Washington Street, Boston, MA 02111
T: 617.692.8888 | www.legalseafoods.com
Row 34
A modern American working man's oyster bar and restaurant located in the Fort Point neighborhood. Sit at their covered 44-seat outdoor space and order oysters and a cold beer.
"For the impeccable beer list."
FED Pro > Chef Matt Jennings of Townsman
"Fresh oysters, fantastic patio and one of the best beer selections in the city. Dubbed the 'Working Man's Oyster Bar' you will not be disappointed with your meal."
FED Pro > Bartender Will Isaza of Fairsted Kitchen
383 Congress Street, Boston, MA 02210
T: 617.553.5900 | row34.com
Myers + Chang
A diner setting offering chef / owner Joanne Chang and executive chef Matthew Barros's very personal interpretation of Chinese, Taiwanese, Thai, and Vietnamese specialties using local-when-possible ingredients. Their outdoor patio is seasonal.
"This is one of the best. Asian braised greens, and Tiger's Tears which is grilled skirt steak with Thai basil. So good!"
FED Pro > Chef Matt Jennings of Townsman
"A fun menu with lots of great spices, plenty to choose from with lots of fun and innovative menu items."
FED Pro > Bartender Will Isaza of Fairsted Kitchen
1145 Washington Street, Boston, MA 02118
T: 617.542.5200 | www.myersandchang.com
Select Oyster Bar
The interior is small with a just 30 seats, 12 at the pewter-topped bar. But step outside and enjoy their private patio with a heated floor for the cooler months. The menu ranges from seafood platters to bouillabaisse. They also have a deep wine list, craft beer, and Hemingway-inspired cocktails.
"Michael Serpa was the chef at Neptune Oyster and left to open his own place."
FED Pro > Chef Matt Jennings of Townsman
50 Gloucester Street, Boston, MA 02115
T: 857.239.8064 | www.selectboston.com
Townsman
Chef Matt Jennings moved back home to Boston to open Townsman, which has received much critical acclaim. It's is a brasserie-inspired, New England restaurant sourcing ingredients from the surrounding area. Try to score an outdoor table for city views.
"It is spacious and bright and you get to watch everything that is going on. The artistic thought owner / chef Matt Jennings put into the walls is phenomenal. There is a mosaic tile wall of a pig eating porridge that is really cool. For food, I would let them choose for you. Everything is really delicious. The coolest, most innovative thing I saw them do is really old school. When I was a kid my mom used to make black bread in a baked bean can. He is doing that too. He bakes the black bread in the bean can, takes the bean can and turns it upside down, and serves butter in the top of it. You get the hot brown bread and the soft melted butter in the top of the can. It is just so simple and so cool. And such a nod to history and growing up poor."
FED Pro > Chef Brian Alberg of The Red Lion Inn
120 Kingston Street, Boston, MA 02111
T: 617.993.0750 | townsmanboston.com
Discover FED 24-Hour Guides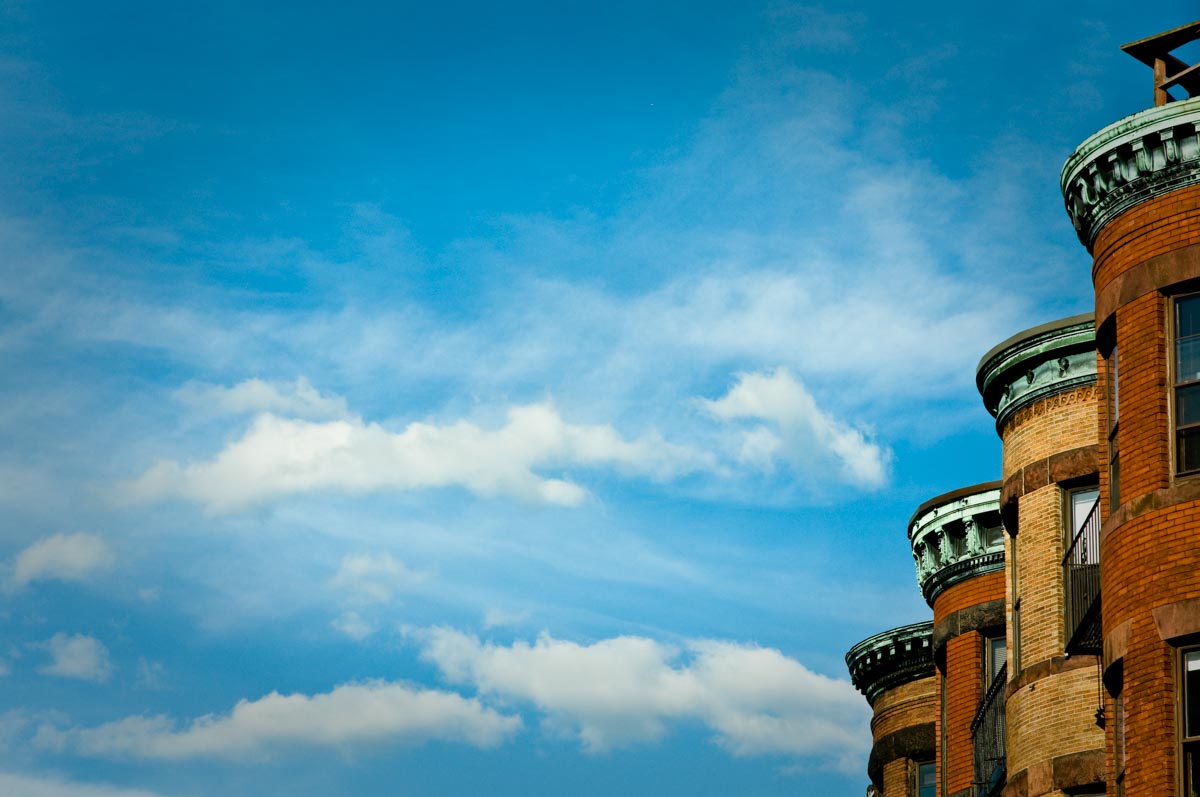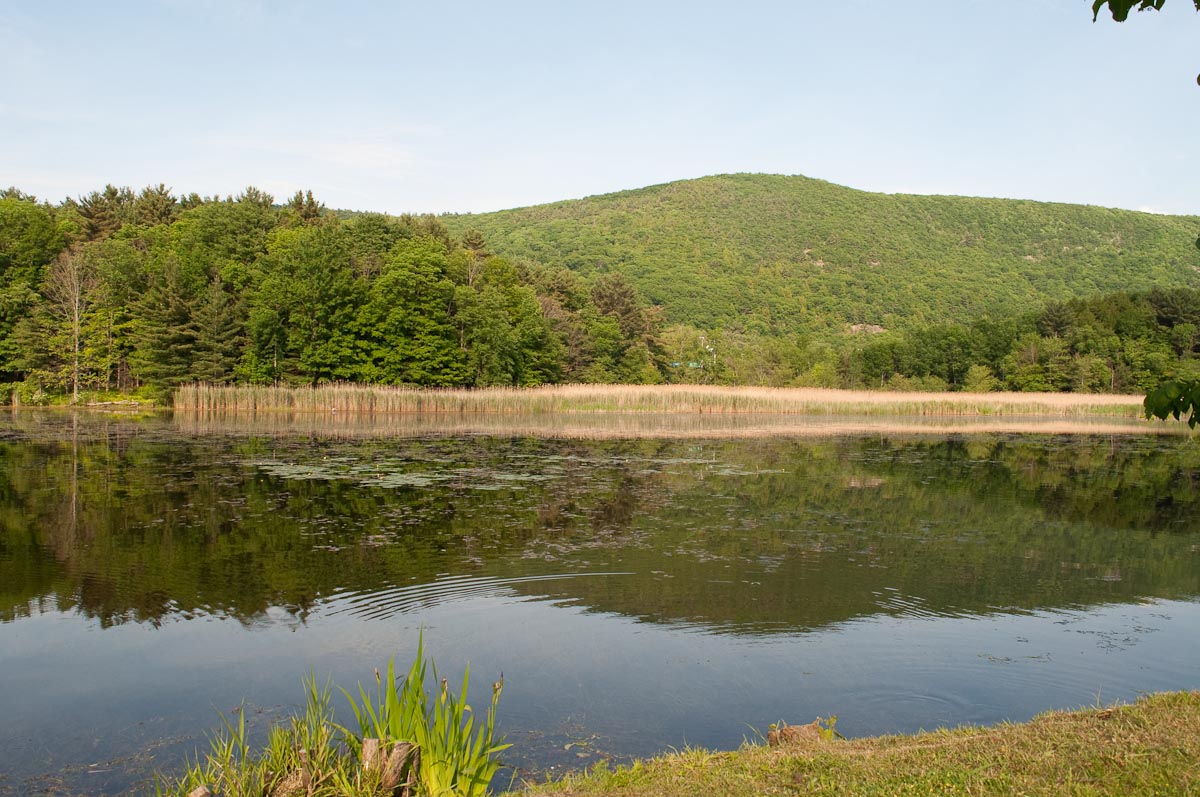 Explore FED Boston Guides & Features