By Chef Sean Brasel
The scenery in Puerto Rico is amazing; the ocean is unbelievable; and I love hearing the coqui sing every night. I come here often for our restaurant, the Meat Market at the El San Juan Resort & Casino. Come visit me for a 28-ounce Wagyu Tomahawk steak and then explore theses other places.
Piñones
Kiosko El Boricua
This is a stretch of undeveloped beachfront with a walking area with lots of kiosks. They are cooking using stoves right in front of you, no kitchens. You just order from them. This is a very cool area. This is right off the highway in Piñones on the way to Loíza. You can order pinchos, arepa, pastelillos, tacos and fresh juices. They are chopping up coconuts right there. It's one of those things you have to see.
Mai Pen Rai
This is a new Thai restaurant. Basically it's some Thai people who got trapped in Puerto Rico and they're using Puerto Rican ingredients. They are making cool things like a Thai chili Bloody Mary, made with Thai basil, Thai chili, fish sauce and a sweet dried beef garnish) and a special Puerto Rican-influenced pad thai on Saturdays.
Acapulco Taqueria
This is a Mexican tapas and taco restaurant with cool drinks using things like dried hibiscus flower. They make lots of rum cocktails.
Jose Enrique
He is one of the best chefs in Puerto Rico and I love to come here for lunch. They are taking Peruvian flavors and really twisting them to the next level with classic combinations and amazing flavors. Their menu always changes and they have a teeny blackboard they just pull up to the table with a blackboard and they say, "Here's your little blackboard of choices." They have whole fried fish and delicious salsas.
La Cueva Del Mar
Meaning the cave of the sea, they use a lot of local fish. There are two of them, one in Old Town, but the second one on Calle Loíza is the better choice.
Old San Juan
La Factoria
This is a cocktail bar in Old Town. This first time I came here I was taken by the bar manager and I thought 'What? I don't want to go to Old Town.' But it's great. It's this guy making all these infusions and creating his own products.
Condado
Marmalade Restaurant & Wine Bar
This is a very high end restaurant with cool Caribbean flavors and a lot of interesting combinations like pan-roasted foie gras with black berry sauce and confit sausage.
Budatai
Go to the second floor of this two-story restaurant. They use Latin ingredients prepared with the Thai flavors.
KIOSKO EL BORICUA - Route 187, Piñones, Puerto Rico 00962 | T: 1.787.596.1684
MAI PEN RAI - 303 Calle Canals, San Juan, 00907, Puerto Rico | T: 1.787.998.6338 | www.maipenraisanturce.com
ACAPULCO TAQUERIA - 2021 Calle Loiza #B, San Juan 00911, Puerto Rico | T: 1.787.72.5568
LA CUEVA DEL MAR - 1904 Calle Loiza, San Juan, 00911, Puerto Rico | T: 1.787.726.8700 | cueva.r-leon.info
LA FACTORIA - 148 Calle San Sebastiasn, Viejo, San Juan, Puerto Rico 00901 | T: 1.787.412.4251
JOSE ENRIQUE - 176 Calle Duffaut, San Juan, 00907, Puerto Rico | T: 1.787.725.3518 | www.joseenriquepr.com
MARMALADE RESTAURANT & WINE BAR - 317 Fortaleza Street, San Juan 00901, Puerto Rico | T: 1.787.724.3969 | www.marmaladepr.com
BUDATAI - 1056 Avenida Ashford, San Juan, 00907, Puerto Rico | T: 1787725.6919 | (Reserve a Table) | www.ootwrestaurants.com
Executive Chef Sean Brasel | Meat Market
Executive chef of the Meat Market, a steakhouse in Miami Beach, Palm Beach and Puerto Rico. Originally from Colorado, he moved to South Florida in the mid-90s after working in Denver. Brasel also runs Touch Catering.
Get chef Sean Brasel's eating and drinking recommendations in the Find. Eat. Drink. iPhone app.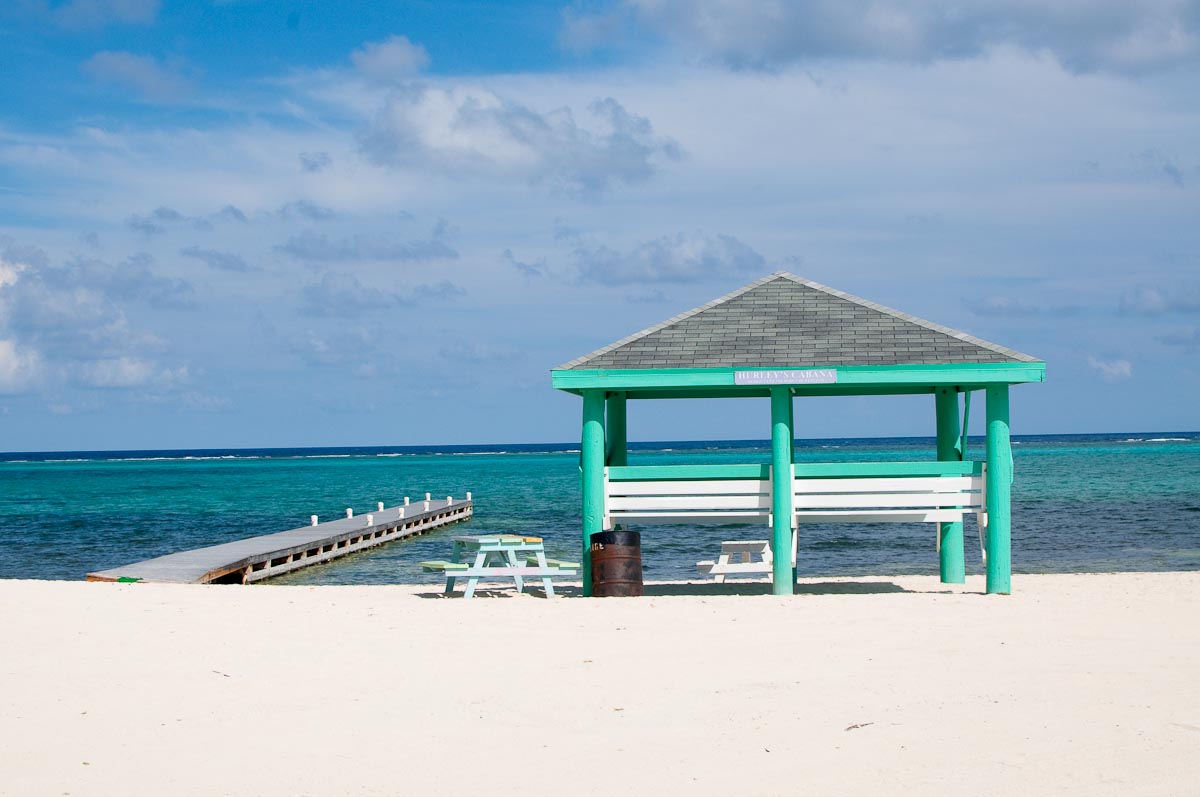 Caribbean Feature Stories