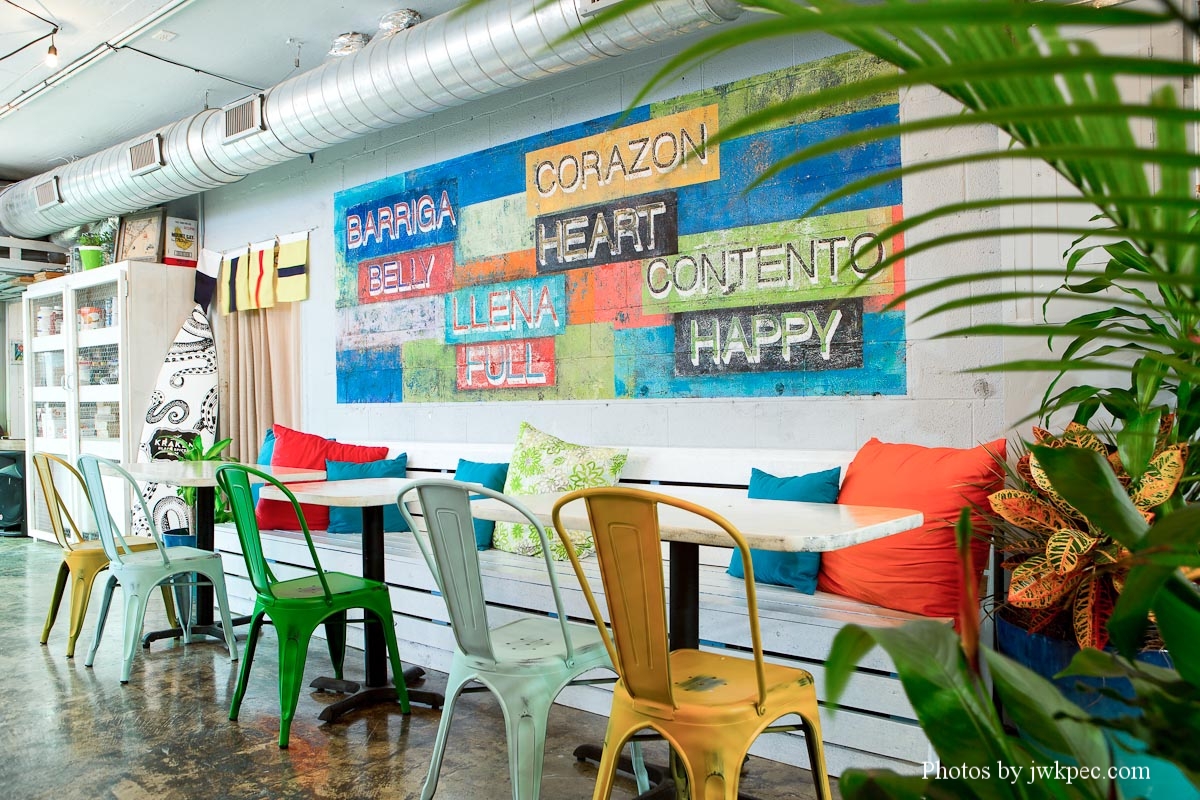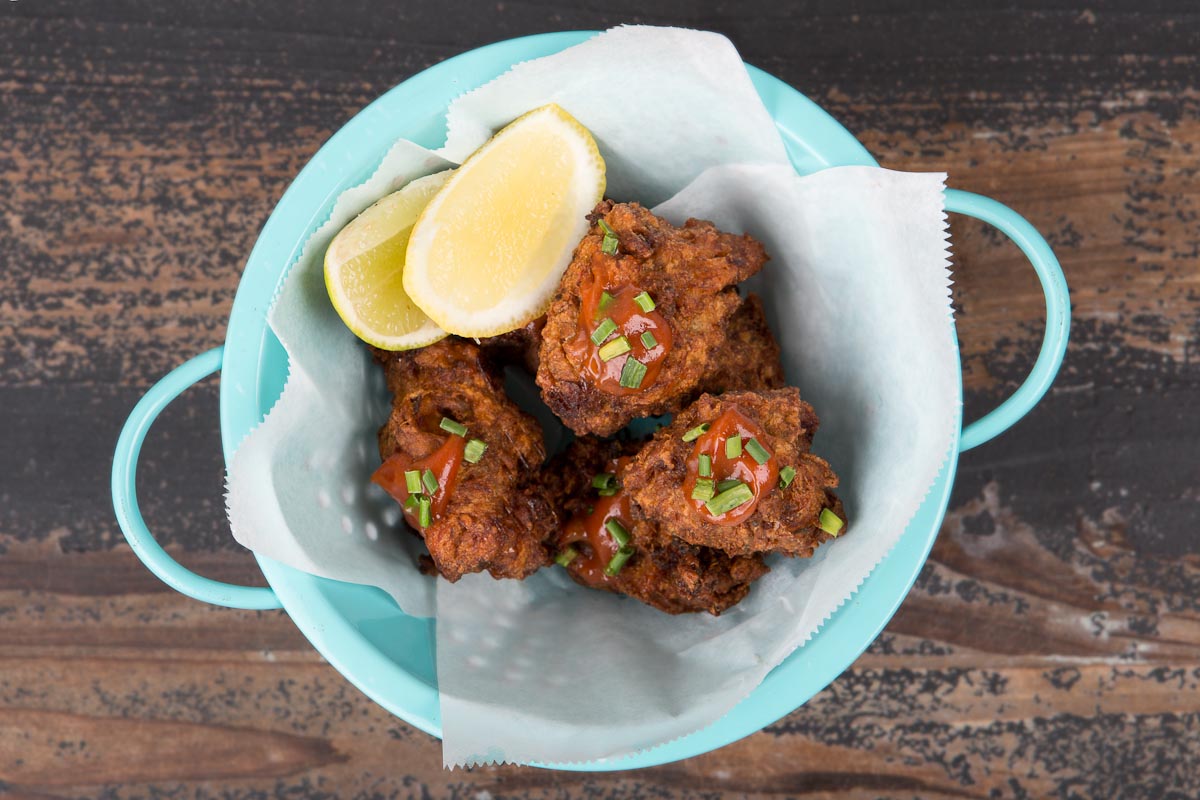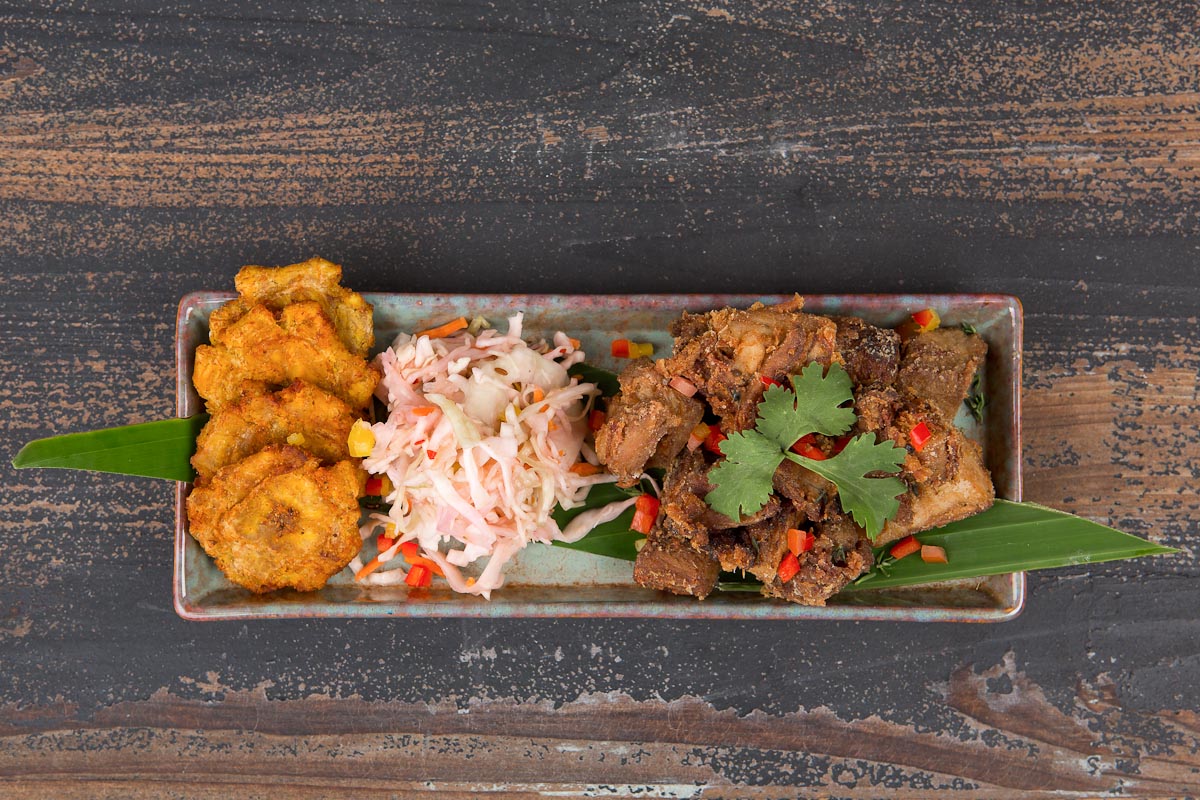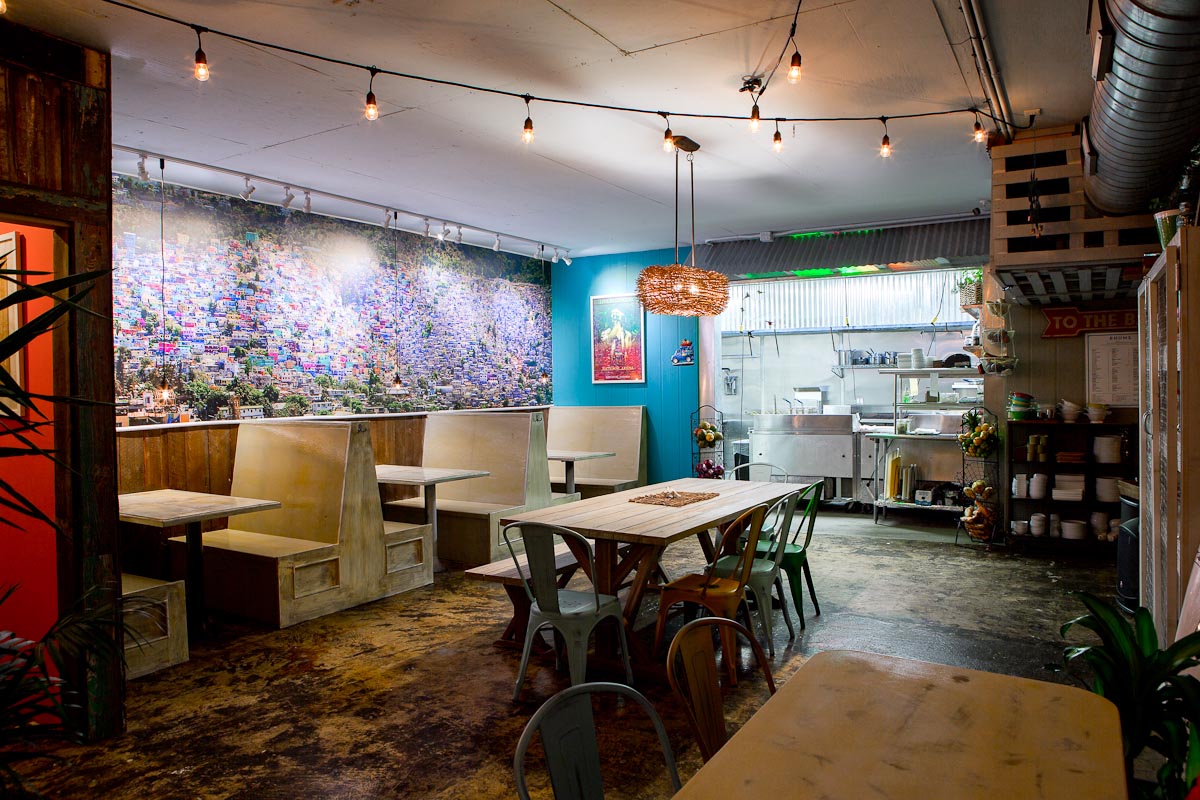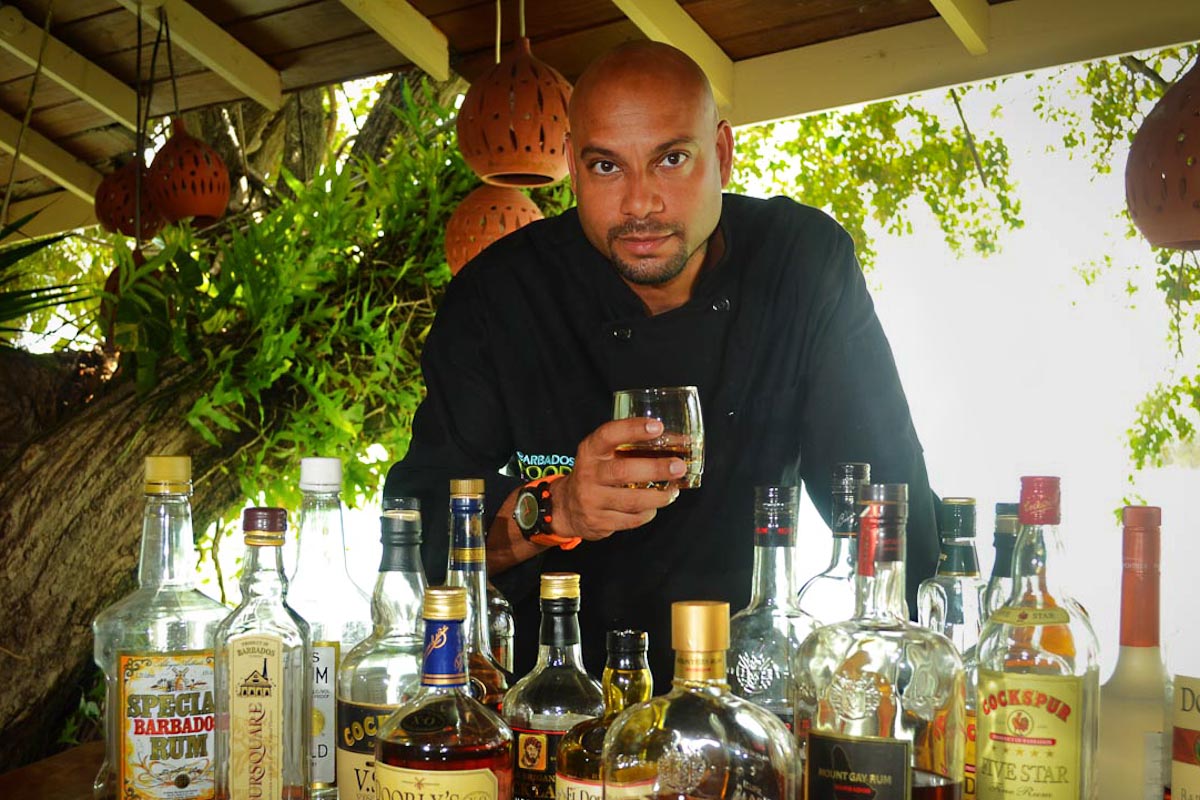 Cane Rhum Bar & Caribbean Kitchen
New to Charleston's growing food and drink scene is Cane Rhum Bar & Caribbean Kitchen. Taking over the space that was home to Big John's Tavern, they are bringing a taste of the islands to the Holy City. Chef and owner Paul Yellin was born in Brooklyn, but raised in Barbados. Yellin says he is excited to share his Caribbean experiences, "Cane Rhum Bar & Caribbean Kitchen is Charleston's and the southeast's headquarters for rum. It is an exploration and discovery of the rums, food and culture of the Caribbean diaspora. The inspiration for this concept is my life, my travels and my passion to share what I love doing, eating and drinking."
251 East Bay, Charleston, SC 29401
T: 843.277.2764 | eatdrinkcane.com
Chef Paul Yellin's Charleston Guide
EAT | Breakfast
Callie's Hot Little Biscuit
I was never a fan of biscuits, until now. They are great, fresh, and buttery.
476 1/2 King Street, Charleston, SC 29403
843.737.5159 | calliesbiscuits.com
EAT | Lunch & Dinner
The Junction Kitchen and Provisions
This is a great spot for lunch. It has a cool vibe and is priced comfortably, not outrageously.
4438 Spruill Avenue, North Charleston, SC 29405
T: 843.745.9189 | www.thejunctionkitchen.com
Jerusalem Deli
This is everything it should be: quick service, friendly staff, and fresh tasty authentic food. The best falafel I've had since Amsterdam.
4952 Centre Pointe Dr #110, North Charleston, SC 29418
T: 843.529.0054 | jerusalematcharleston.com
Bombay Bazar & Indian Restaurant
The lunchtime buffet is great bang for the buck. It's made fresh daily, offers a good choice and variety. I love the fresh-made chapati bread slathered with ghee.
6216 Rivers Avenue, North Charleston, SC 29406
T: 843.554.5323 | bombaybazarandindianrestaurant.com
Screen Door on James Island
My kids love the open pizza oven.
1271 Folly Road, Charleston, SC 29412
T: 843.573.7200 | www.screendoorjamesisland.com
Mercantile & Mash
This is at the old Cigar Factory. It has an open kitchen and a good selection. It's a bit pricey, but worth it.
701 East Bay Street, Charleston, SC 29403
T: 843.793.2636 | www.mercandmash.com
Swig n' Swine
One of the best BBQ places in town. The wings are killer (my kids love 'em) and I can't help but order the brisket every time I come here. I promise to order something else (next time).
1217 Savannah Highway, Charleston, SC 29407
T: 843.225.3805 | www.swigandswinebbq.com
EAT | Happy Hour & Late Night
Burwell's Stonefire Grill
Come for their $5 burger for Happy Hour.
14 North Market Street, Charleston, SC 29401
T: 843.737.8700 | www.burwellscharleston.com
The Rarebit
All day and late night breakfast and a killer house-made ginger beer.
474 King Street, Charleston, SC 29403
T: 843.974.5483 | therarebit.com
DRINK
Gin Joint
Their theme is together and the size is perfect. It is not too big. They have a noteworthy rum selection, a cool staff, great cocktails, and it's not too pricy. I object to paying for fluff.
182 East Bay Street, Charleston, SC 29401
T: 843.577.6111 | theginjoint.com
Blossom
I come because it is warm, friendly, and the drinks are inventive.
171 East Bay Street, Charleston, SC 29401
T: 843.722.9200 | blossomcharleston.com
The Bar at Husk
I am a rum drinker but can be talked into one or two bourbons when these guys roll it out. They have knowledge. The bar serves food as well, so no waiting in line to get in next door. It's actually preferable.
76 Queen Street, Charleston, SC 29401
huskrestaurant.com/about/bar
DISCOVER
Charleston Pepper Palace
I love the hundreds of hot sauces from all over the world and the free samples of pain.
84 North Market Street, Charleston, SC 29401
T: 843.834.2191 | www.pepperpalace.com
Magnolia Cemetery
This is one of my favorite Charleston haunts. It's a pre-Civil War cemetery. It is a beautiful, peaceful, hidden gem. It's is fun to walk around, is full of history and has fantastic handmade metal work. It also has great view of the bridge.
70 Cunnington Avenue, Charleston, SC 29405
T: 843.722.8638 | www.magnoliacemetery.net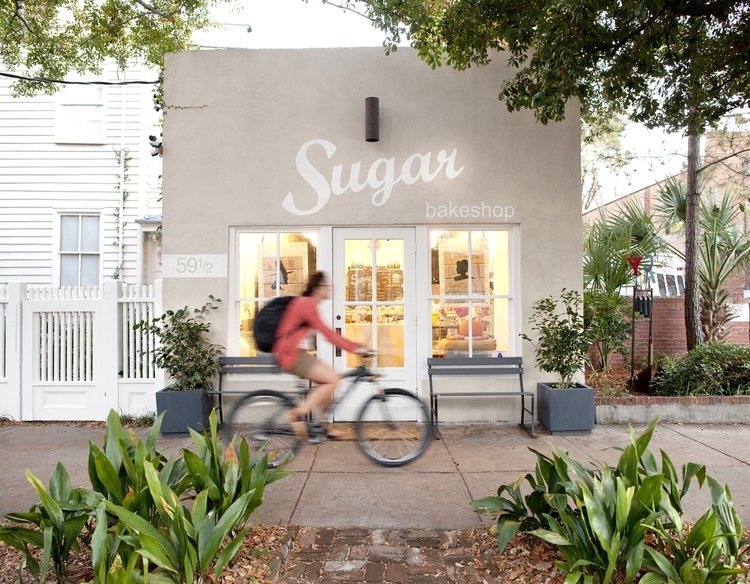 FED Charleston Features & Guides