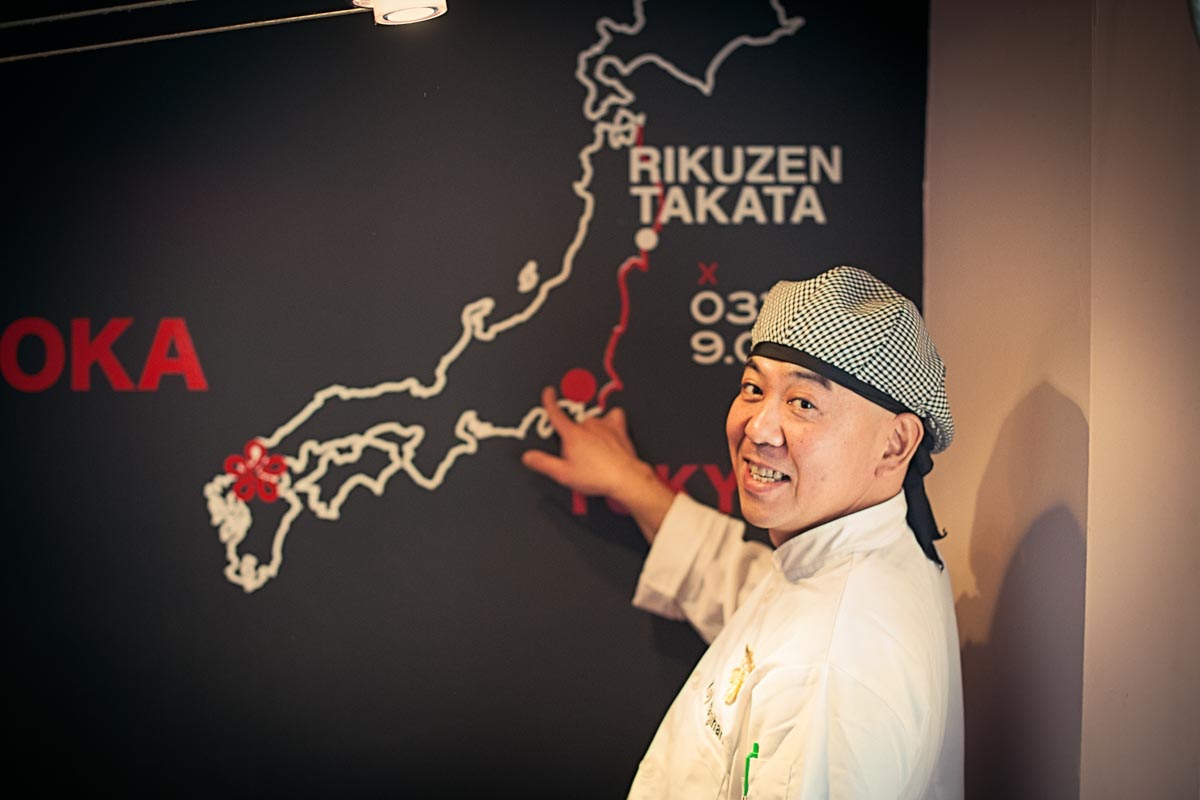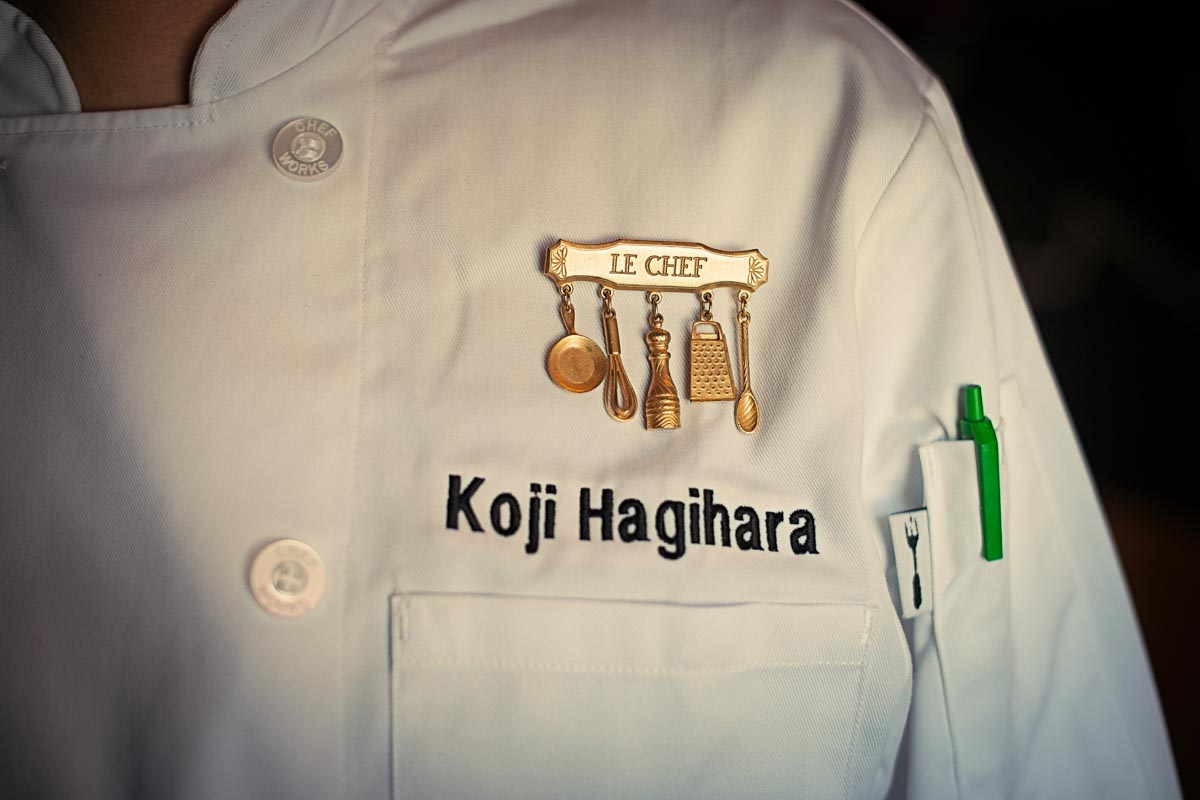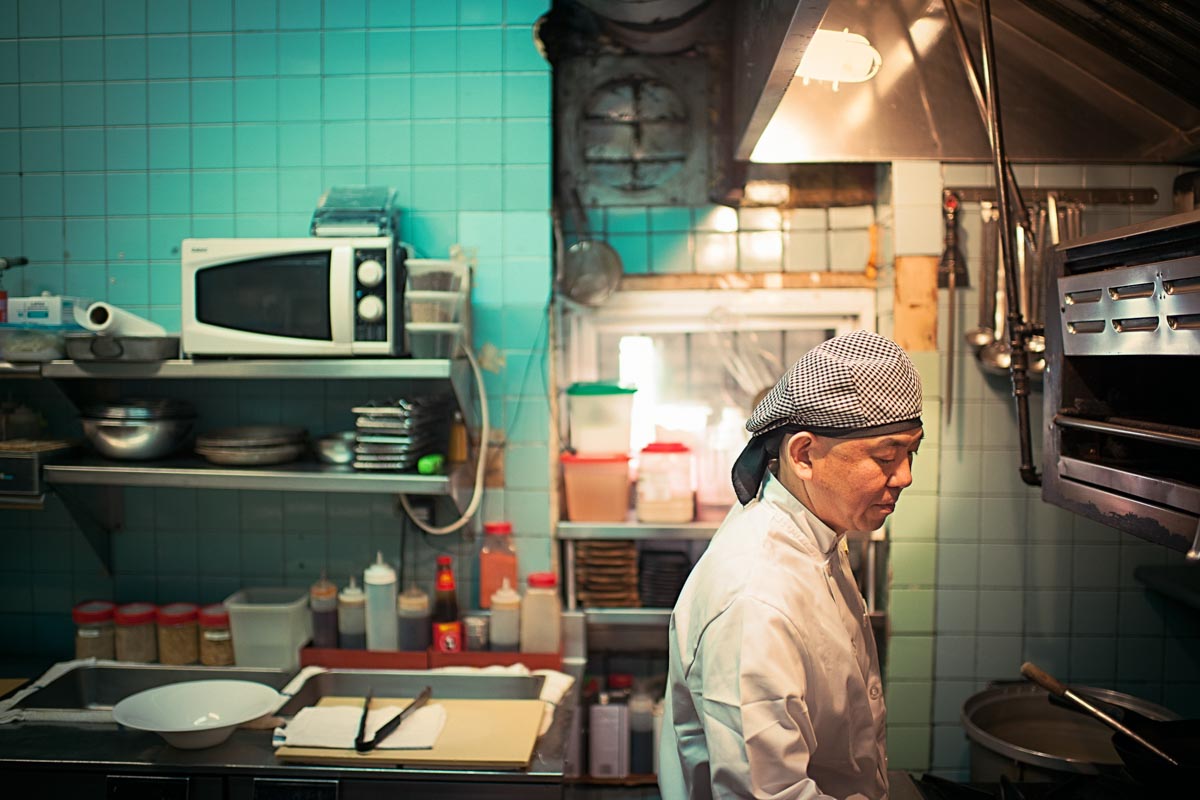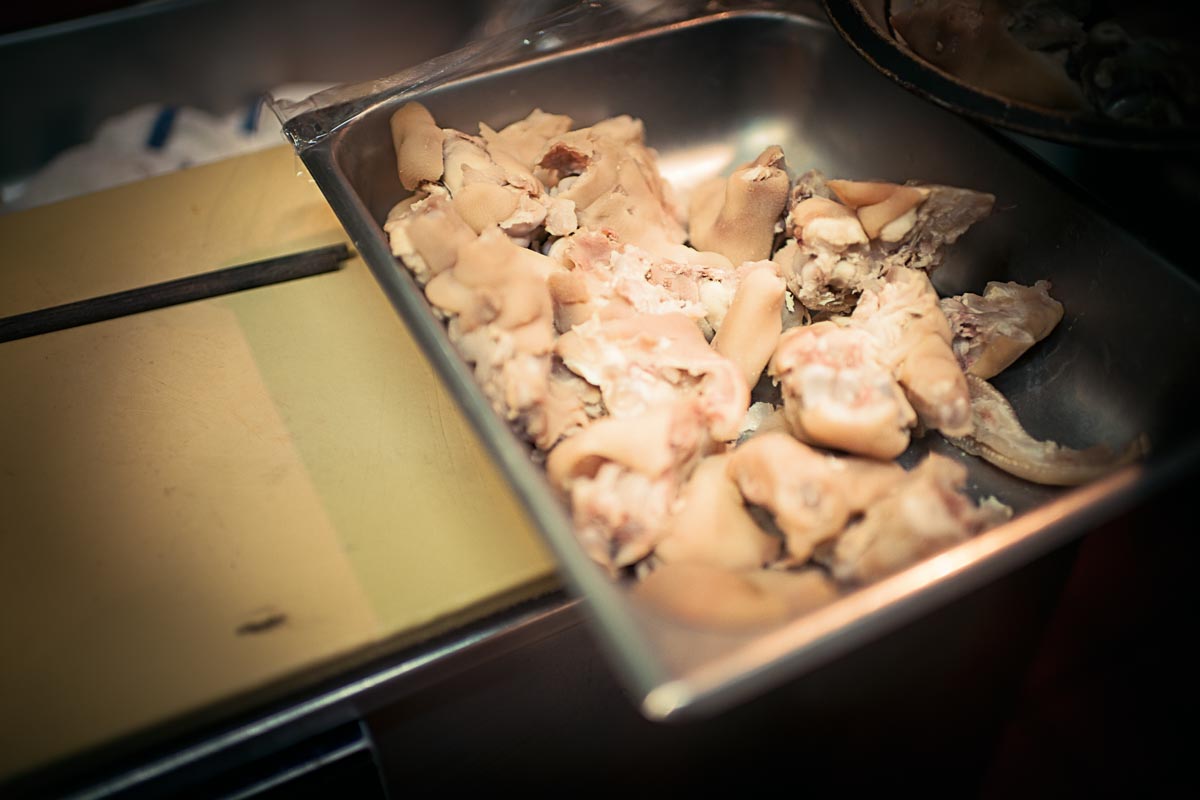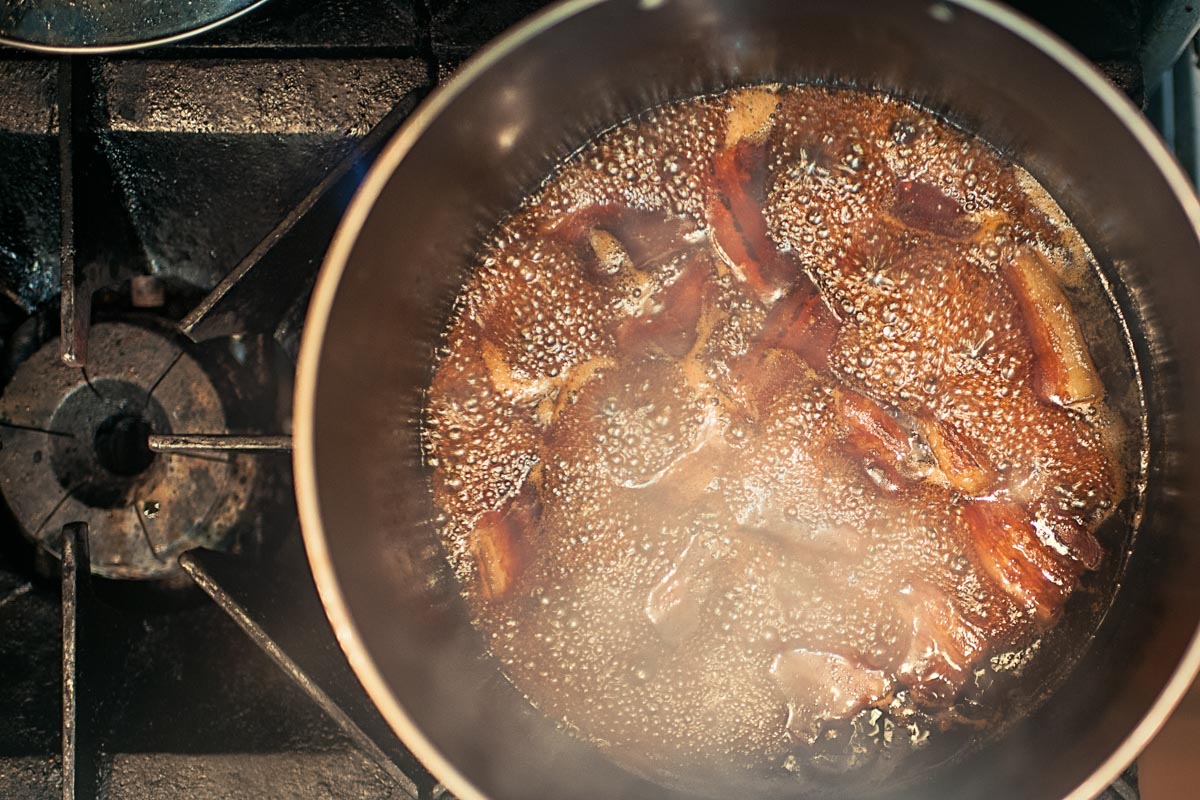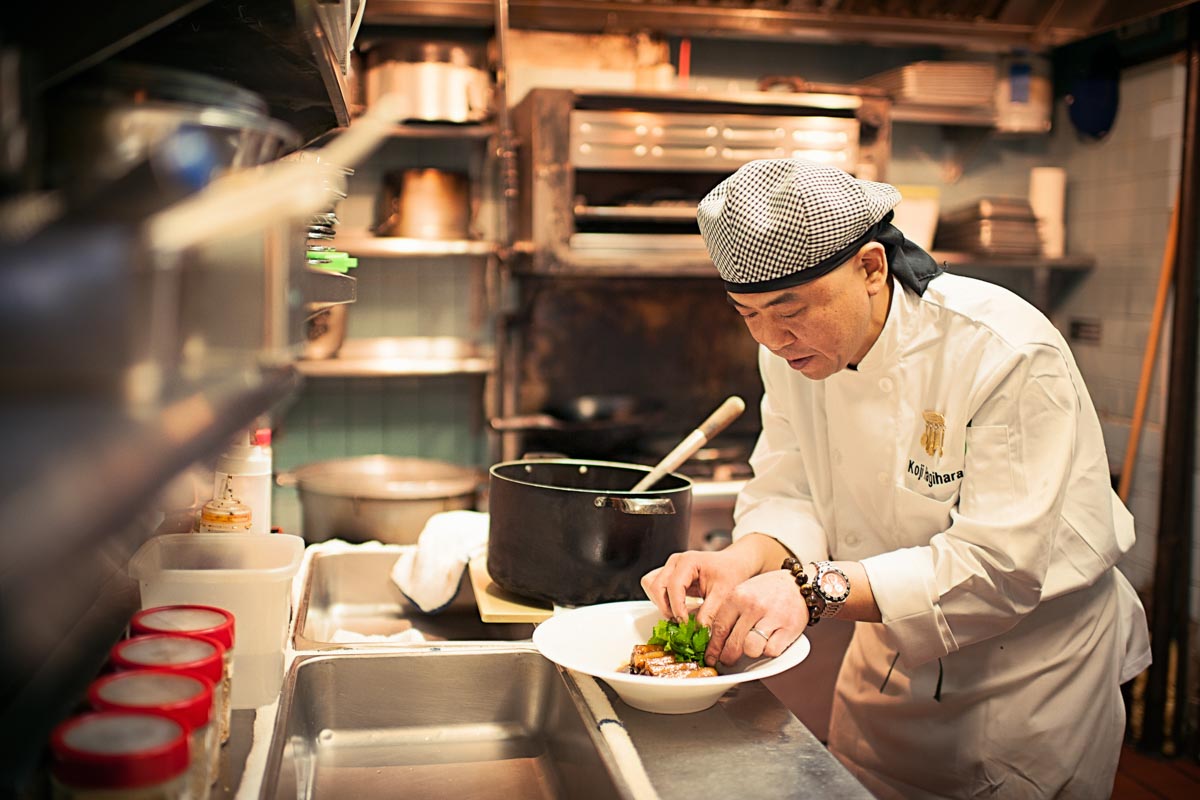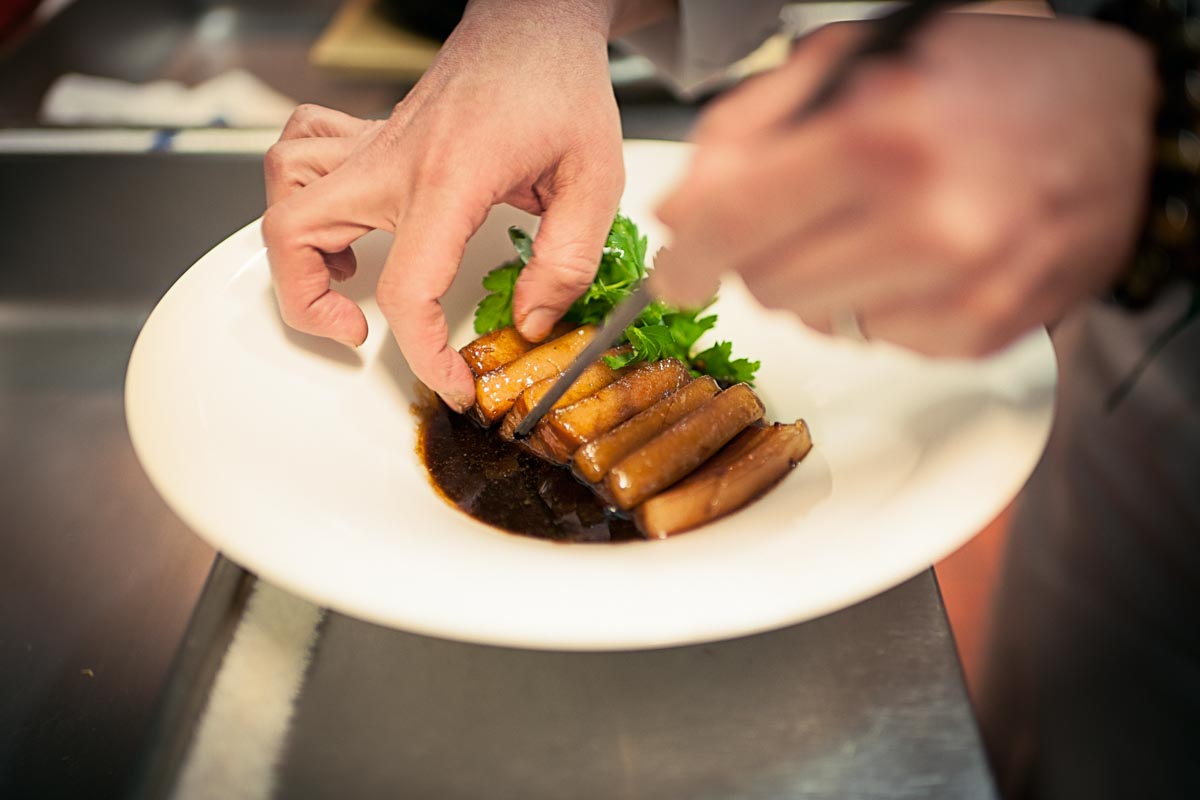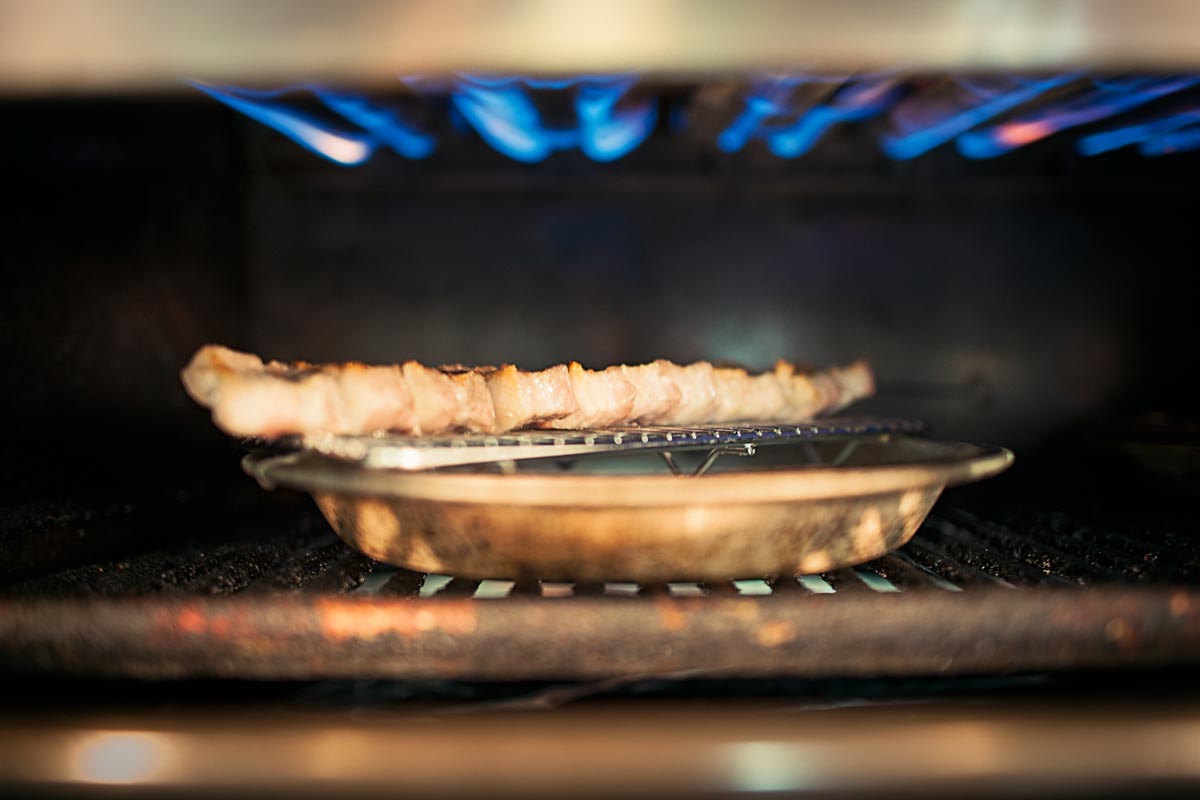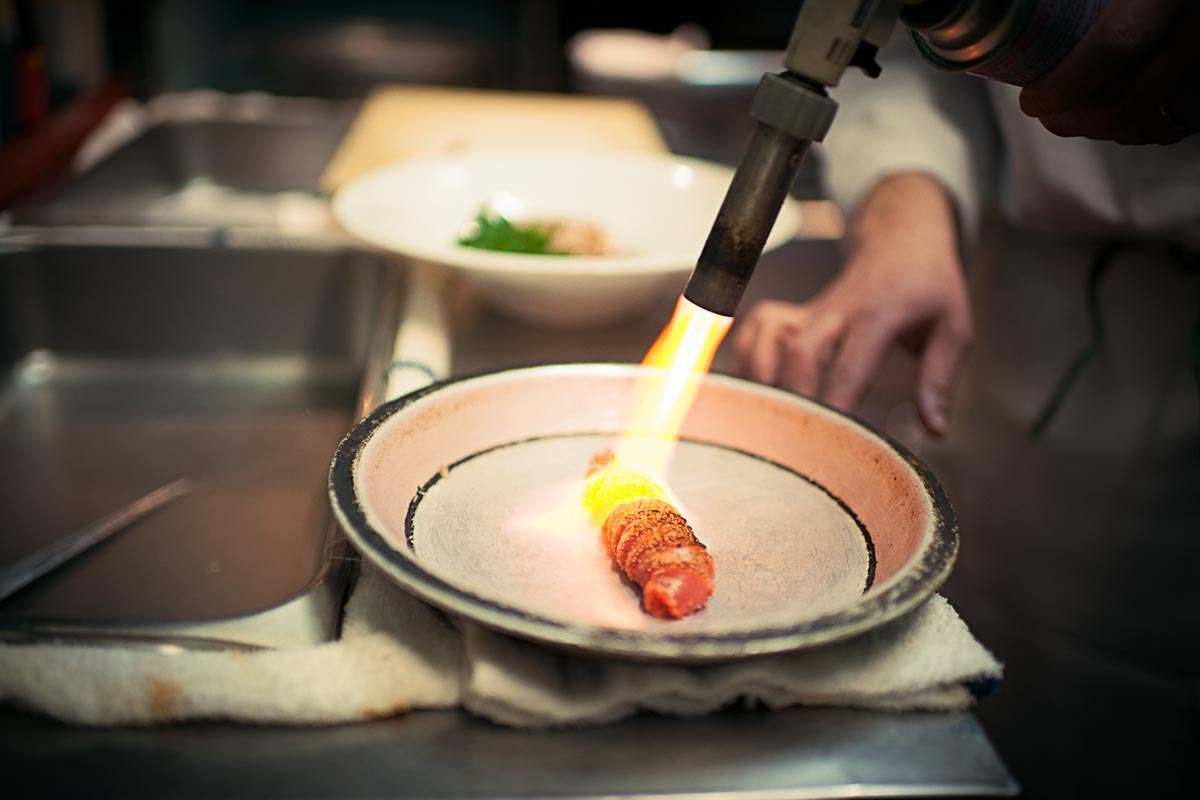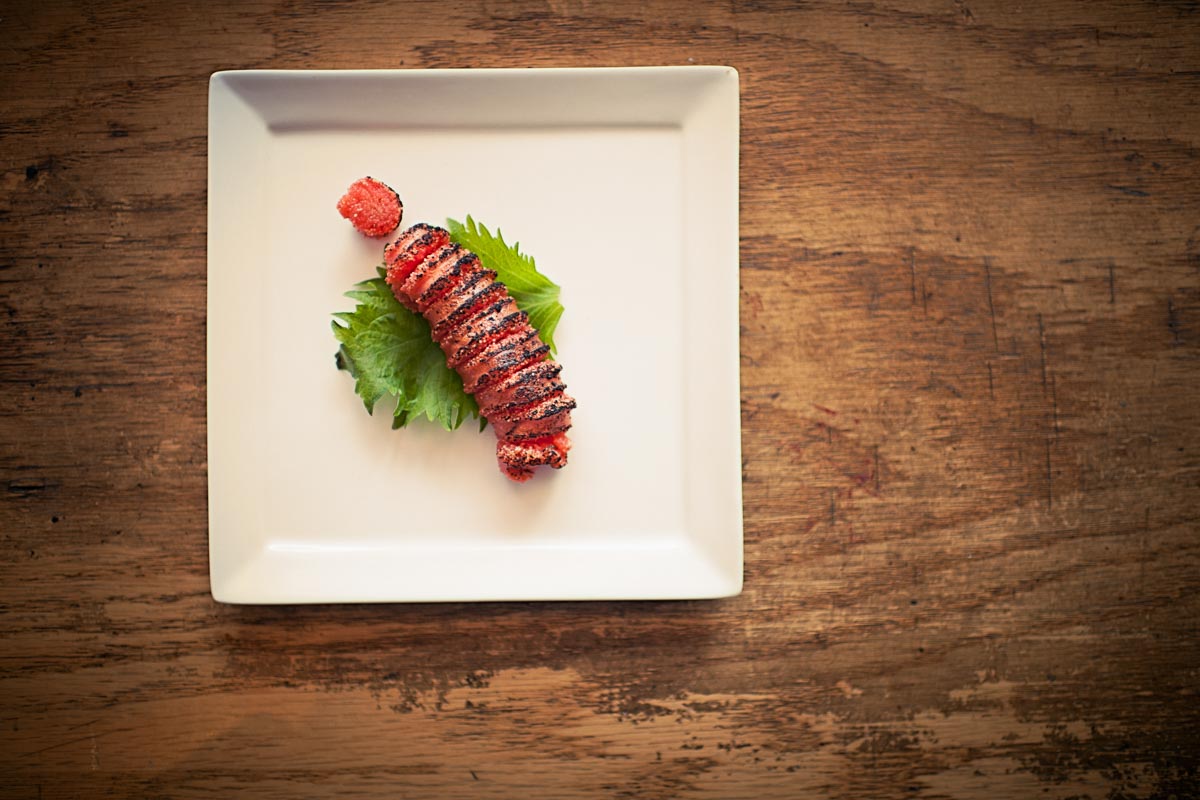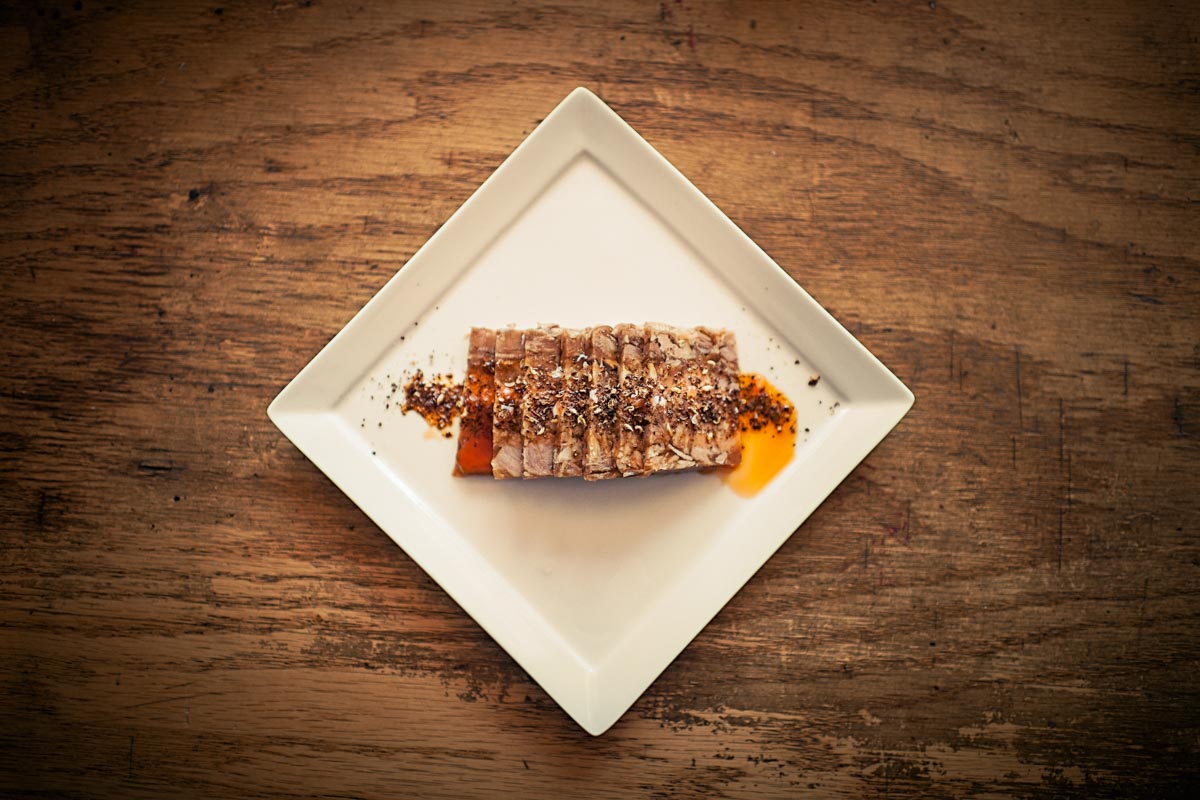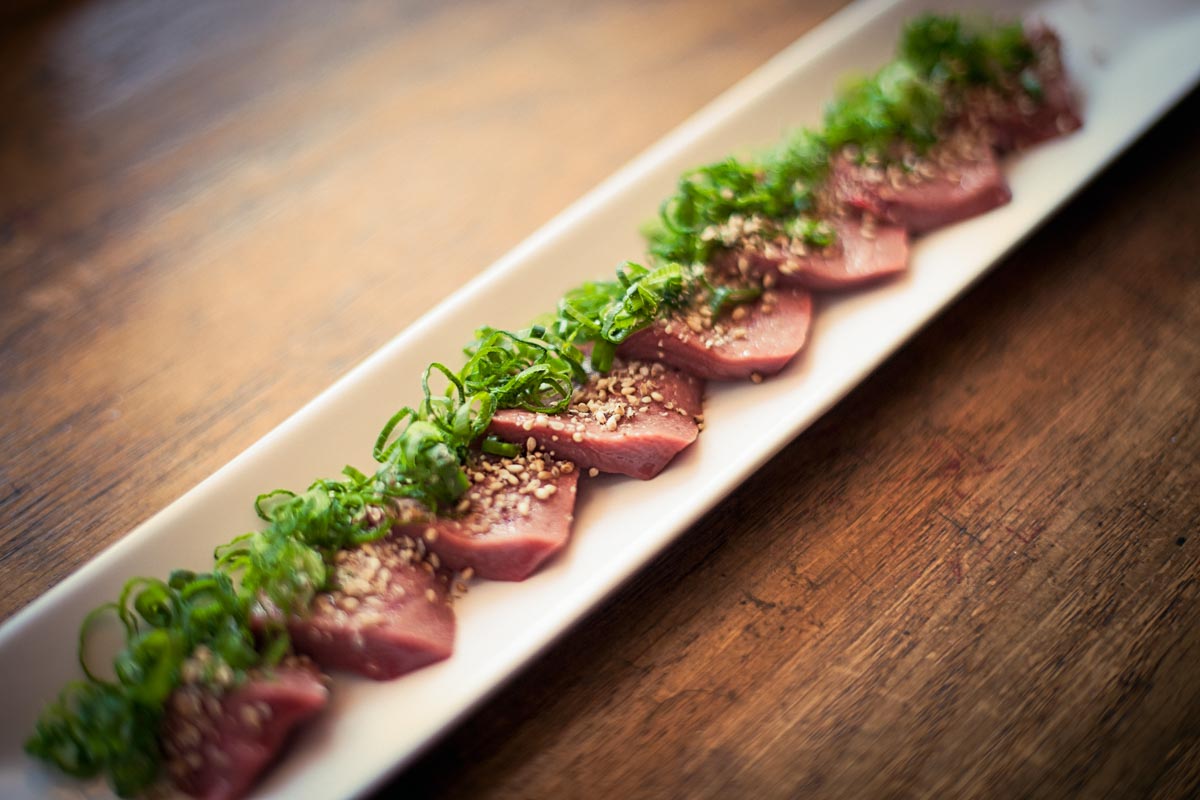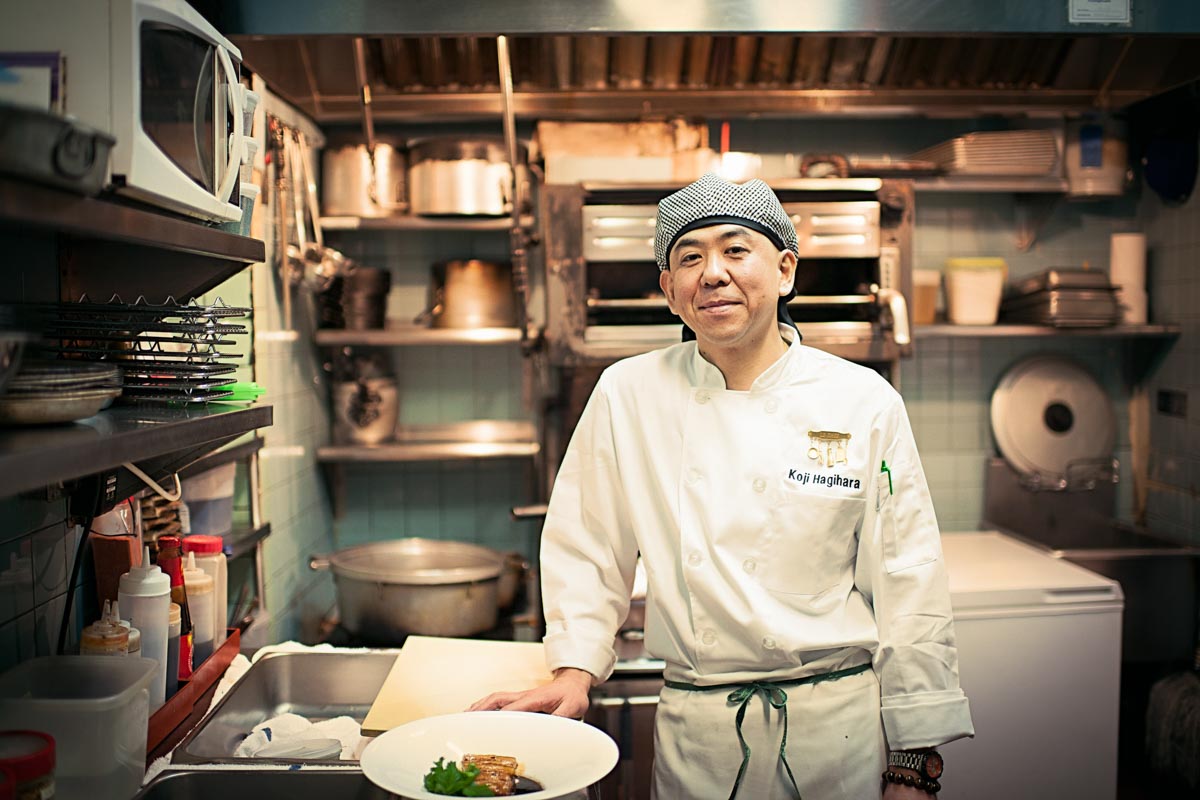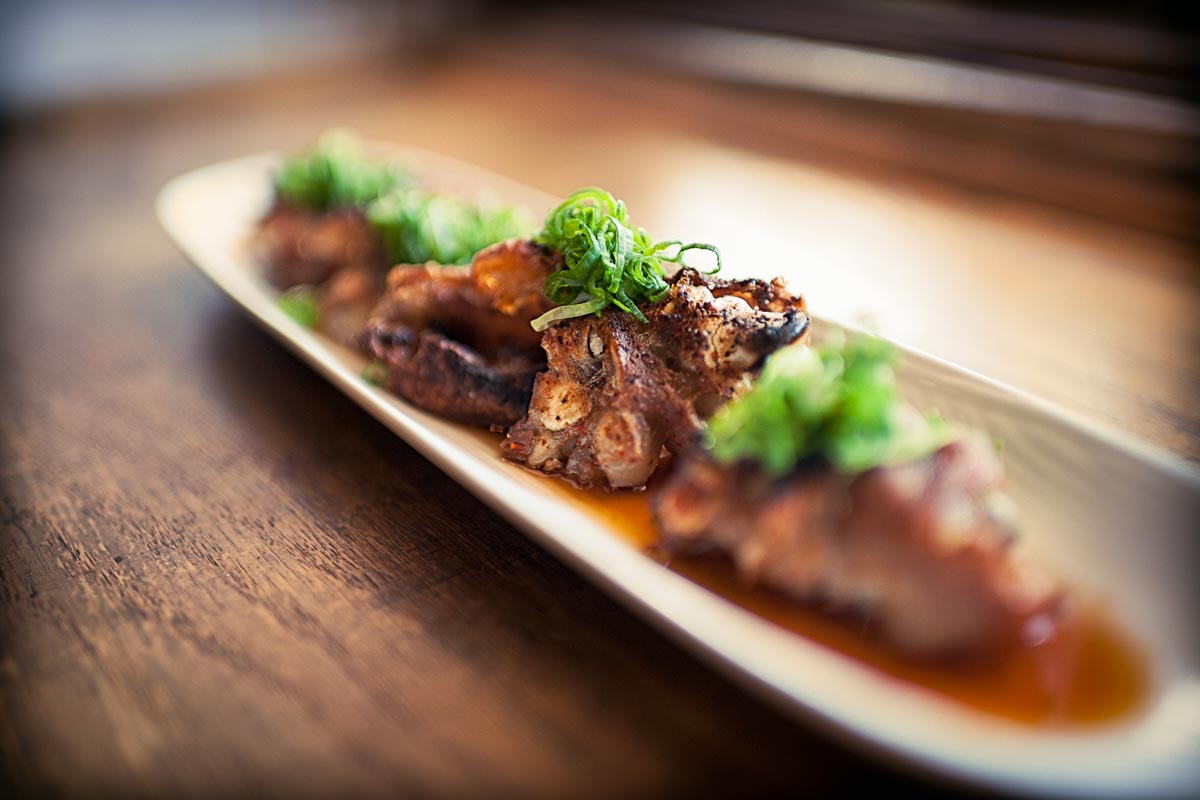 Eat your wrinkles away with collagen-rich Tonsoku (pigs's feet). It's the specialty of the house at Hakata Tonton and like an edible fountain of youth.
"Every time I try chef Koji Hagihara's dishes, they surprise me and I so enjoy it."
FED Pro > Chef Chikara Sono (Kyo Ya)

"Come here for the Pig's Feet Dumplings."
FED Pro > Chef Edward Lee (610 Magnolia)
"I love this food.

It's cooking from my hometown Fukoka. Order the motsu nabe offal hot pot."




FED Pro > Chef A

be Hiroki (EN Japanese Brasserie)
Hakata Tonton is a Japanese restaurant which encourages beautiful skin by serving the nouvelle local cuisine of the Hakata borough, Fukuoka prefecture in the Kyushu area. We serve foods such as Mentaiko (Spicy caviar cod roe), Tonsoku (pork feet), and Motsunabe. You can enjoy many different kind of flavors across Asia.
九州福岡、博多の郷土料理、辛子明太子・豚足・モツ鍋や豚肉を中心とした新感覚のテイスト、アジア全土のフレーバー楽しめる美肌促進の日本食レストラン。
Motsunabe is a hot pot dish made famous in Fukuoka, Japan. A hodgepodge of delicious soup broth, cabbage, Asian chives, and beef tripe. Offal is used in cuisines from all over the world. It is also used cleverly in this special dish that has become a gastro-sensation in Japan.
有名な日本の福岡で作られた熱い鍋料理です。 おいしいスープスープの煮込み、キャベツ、アジアアサツキ、牛肉トライプスープ。 くず肉のすべての世界の料理に使用されているからだ。また、巧みに胃の感覚になっている日本では、この特別な皿に使用されています。

Tonsoku contains a lot of collagen, therefore you can get the best effect for beautiful skin by eating it. Collagen of Tonsoku is the best easily-absorbed food, compared to other foods. It is not too much to say that it is an edible beauty.
豚足にはコラーゲンを多く含んでおり、美肌高価抜群。
豚足のコラーゲンは他の食材のコラーゲンに比べて最も身体に吸収しやすい食材。
食べるエステと言っても過言ではない!トントンの塩焼きを1日1皿。
HAKATA TONTON
61 Grove Street, New York, NY 10014
T: 212.242.3699 (Book a Table)
Executive chef at Hakata Tonton in New York's West Village. Chef Hagihara's cooking of Tonton's cult-like dedication to Tonsoku (pigs' feet) could even convert the most staunch vegetarian. Born in Kofu, Yamanashi, Koji Hagihara graduated from Tsuji Culinary Institute in Osaka to pursue a career as a chef. In 2002, Chef Hagihara joined Wakiya Ichiemicharou, one of the most prominent Chinese restaurants in Japan, as a sous chef. He was the right hand man of the Iron Chef Yuji Wakiya, playing an active role in various TV shows, magazines, and product development. Chef Hagihara moved to New York in 2007 as the executive chef at New York Wakiya at the Gramercy Park Hotel. He is the very first certified sushi chef in New York by AJSA Sushi Skills Institute.
 
Discover our 24-Hour Guides for Manhattan